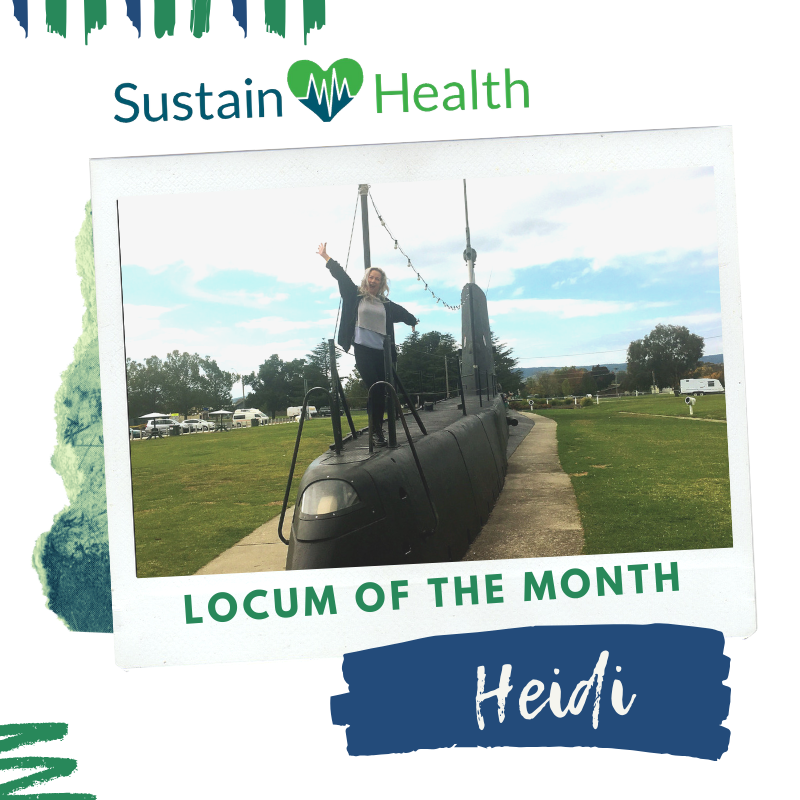 SustainHealth: Locum of the Month For July: Heidi
SustainHealth would like to congratulate our wonderful candidate Heidi, as our July Locum of the Month!
Heidi has consistently been working contracts with SustainHealth over the past two years, and we look forward to a continued and long-standing relationship with her!
We are excited to offer this well-deserved reward to Heidi, who has always shown hard work and dedication to the job at hand and has received great feedback from her line managers.
Enjoy your gift voucher from the SustainHealth Team!
If you are looking for locum work, we have a number of roles throughout  Australia and would love to hear from you.
Reach out to our award-winning team on the below:
E: info@sustainhr.com.au
P: 02 8274 4677