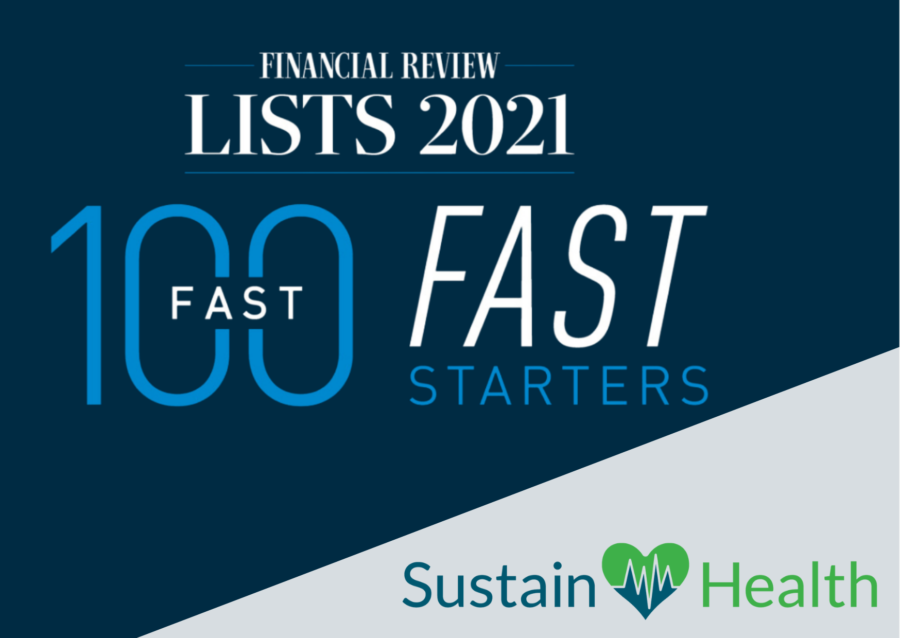 SustainHealth: SustainHealth Makes It to The AFR "2021 Fast Starters List"
The SustainHealth team are proud to announce that we have made the Australian Financial Review "2021 Fast Starters" list for the 2nd year in a row.
We would like to thank all our business partners, clients, and candidates for another amazing year. Without your support, we wouldn't be able to make it to the "2021 Fast Starters" list and we would like to share this success with all of you.
Congratulations to all the companies who made it on the list, including our sister company, SustainDigital!
The Financial Review rankings were published on November 29th, 2021, and SustainHealth has been placed number 83 in the "Fast 100" list.
To learn more about working with our award-winning team, please call our Recruitment Business Manager, Aoife Waters on email aoife@sustainhr.com.au.