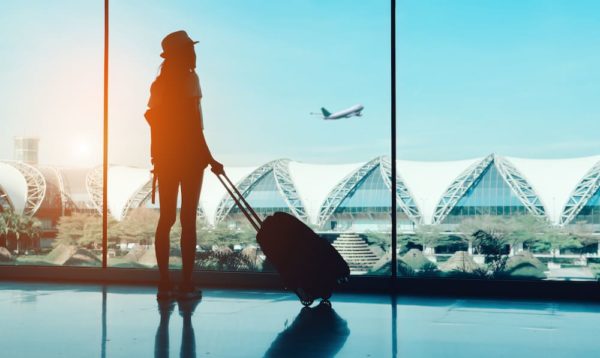 SustainHealth: Student VISA Rules during COVID-19
SustainHealth would like to continue to update our community regarding developments relating to COVID-19.
By way of update, only Australian citizens, residents and immediate family members can travel to Australia. All travellers arriving in Australia will be required to undertake a mandatory 14-day quarantine at designated facilities (for example, a hotel), in their port of arrival.​
Here are a few links that will guide your for additional information specific to your circumstance;
Visa holders 
Travel restrictions
Cruise ship industry and passengers 
Imports and exports
Detention visitor program
Employers and education providers 
Refugee and humanitarian program
Extending Student Visas
Under Australian migration law, it is not possible to extend a student visa. You need to apply for a new visa if:
you cannot return to your home country and your visa is expiring
you need more time in Australia to complete your course.
We suggest that you apply for a new Student visa six weeks before your existing Student visa expires. There is no need to provide evidence of impacts of COVID-19 with your Student visa application.
If your studying in Australia is coming to an ending, you can apply for a Visitor visa (subclass 600). You need to do this before your Student visa expires.
For more information on the Visitor visa, click here.
Working in Australia
Course is 'out of session'
You can work unlimited hours if your course is considered 'out of session'. Courses are considered 'out of session' during scheduled course breaks or if a student has finished their course as scheduled.
Studying a masters by research or a doctorate course
If you have commenced studying a masters by research or a doctorate course, you may work unlimited hours.
Studying online
You cannot work more than 40 hours per fortnight when your course of study is 'in session', regardless of whether you are attending classes physically or online. A course is considered 'in session' for the duration of the advertised semesters (including periods when exams are being held) even if the student is studying online.
Approved deferral of your course
You can work over 40 hours per fortnight if your course has been deferred.
Exemptions for some international students
There are new provisions for student visa holders if they are:

already enrolled in nursing
employed by select supermarkets
Click here to see employers included in these special work arrangements. 
Australian study requirements
The Department of Home Affairs does not regulate mode of study requirements. You should contact your education provider.
Please refer to the Joint TEQSA and ASQA statement relating to exible delivery. 
For the exceptions as a result of the travel restrictions, see the National Code requirements for affected tertiary students to undertake online study.
If you have any further queries below are some useful links;
If you are a healthcare professional who is looking for work during the COVID-19 crisis please reach out to our Compliance Manager, Cara Cole on 02 8274 4687 or via email, ComplianceTeam@sustainhr.com.au for a discussion on how we can assist.