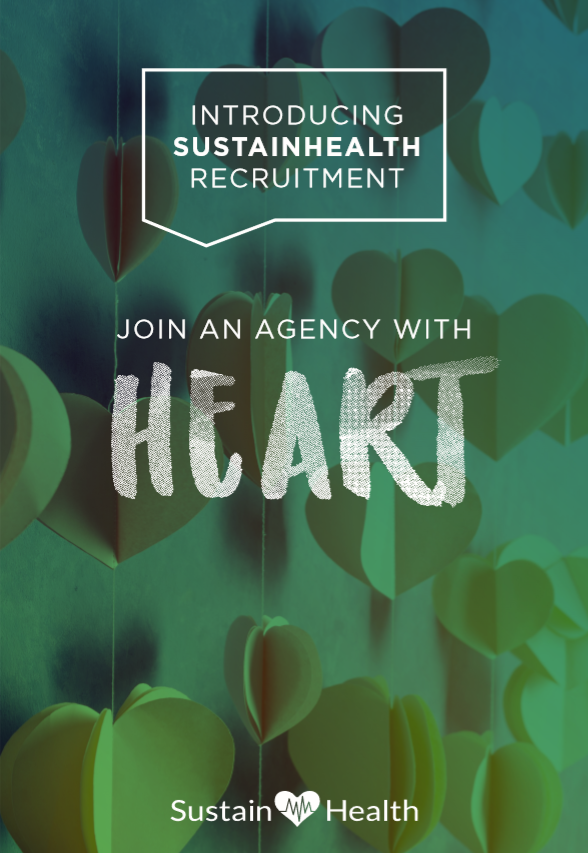 SustainHealth Rewards: Candidate Referral Bonus
At SustainHealth Recruitment, we think our talented candidates are special, and we are dedicated to rewarding your loyalty for choosing to work with us.
We are sharing the love, and when you REFER A FRIEND, you will receive bonuses of up to $500!
We are offering you BONUS REWARDS, when your referral completes a contract with SustainHealth, our team will reward you with $250 or more! See the below image for more information about our most recent bonus scheme, or chat to your specialist consultant to learn more.
Keep a close eye on our social media and website throughout the year for additional promotions, gifts, and bonuses!
Or, you can request a copy of our candidate brochure, to learn more about how our AWARD WINNING team of Specialist Consultants can help you achieve your healthcare career goals.
We look forward to REWARDING  you!
P: 02 8274 4677
E: info@sustainhr.com.au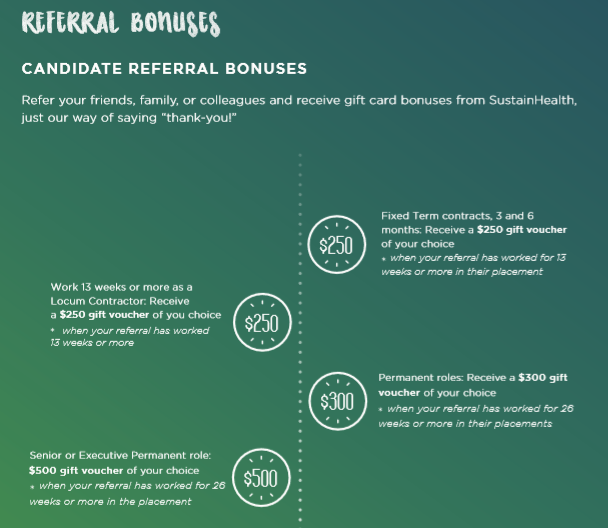 *Please note that SustainHealth withholds the right to change the terms and conditions of the referral bonus any time.
*To be eligible for any SustainHeath Bonus Rewards, you will  need to sign our Bonus Rewards TOB prior to you starting you contract. Without this signed TOB document, no bonuses will be eligible for payment. Speak to your specialist consultant to learn more.