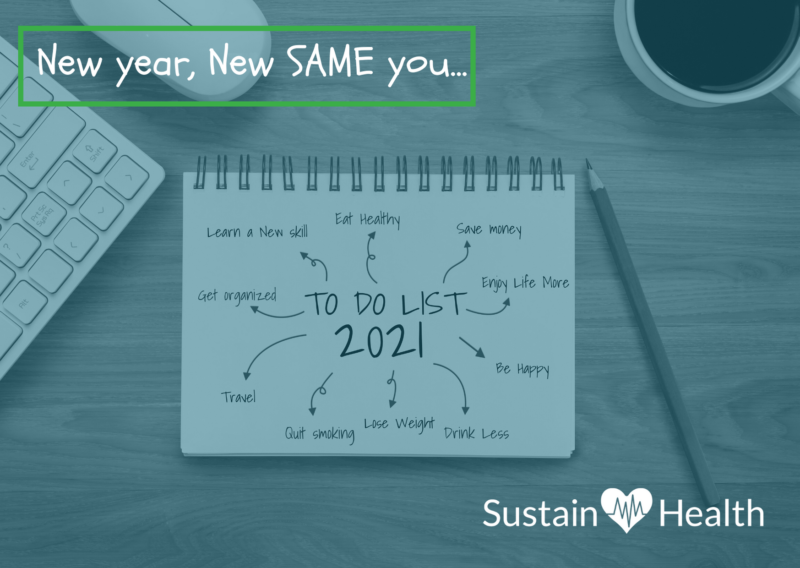 SustainHealth: New Year, New 'SAME' You
I think last year proved 'out with the old and in with the new' when it comes to preconceived notions about what the new year should bring.
No more 'NEW YEAR NEW YOU'! You are perfect the way you are.
When heading into a new year, you may reflect on the year you have had successes and failures. You may cast your mind forward to what you want to achieve in the year to come. But, how about if you used this time to celebrate your successes and strengths rather than focusing on the things you would like to change about yourself?
By doing this you are more likely to achieve your goals, you are more likely to set yourself up for success and most importantly you will likely be happier! Learn how your current skills can further enrich your life moving forward or be mindful of things you find enjoyment in and how you could share these things with friends, families and colleagues to enrich their lives.
For example:
Old New Year's resolution: I am not happy with my body therefore I must go to the gym 4 times a week to lose weight.
Results: You have started the year with negative thoughts about your appearance. You have set unrealistic expectations, the gym may not be something you enjoy and realistically isn't going to stick past February 2nd, therefore a feeling of failure to complete your goal follows into the year.
New New Year's Resolution: I loved discovering long walks last year, I am going to do more of that this year.
Results: Reflecting on positives from last year, starts the year with positive energy. Setting yourself goals to do more of what you love might make you happier. And heck, you may even increase your health and wellbeing by engaging in more activity throughout the whole year.
This year I urge you to focus on what you are good at, whether that be making a mean spaghetti bolognese, maybe you can remain calm in a high-pressure situation, maybe you are great at swimming. Think about how you can use this in the New Year to better improve the year to come? Share your skill with friends and family! Utilise your skill at work! Engage in more time using your skill!
Some of the SustainHealth team have had a think and here is what we came up with:
Amanda – I am very good at organising activities and events, so I am going to put that to good use and organise lots of fun activities for my friends this year. I love trying new things and there is nothing better than sharing these adventures with my friends.
Kay – Invites you to join her with 21 in 21 challenge, she will be writing a fun list of 21 achievable accomplishments she wants from 2021 https://gretchenrubin.com/2020/12/write-your-21-for-2021-list
Lauren – After finding out she was allergic to some food types she is going to continue being kind to her body by cutting these out and rediscovering her love of grapes, she is going to continue to treat herself to them regularly.
Katie – Is also going to focus on her well-being and work-life balance
Aoife – Was new to Australia in 2020, with the task of setting up roots. Now settles she is excited to get to know Australia a bit more and enjoy the long evenings, warm weather, and sunset picnics.
Rachell – Rachell completely smashes her role but also thoroughly enjoys her time at home, so she would like to maintain and continue a healthy work-life balance where she is getting the best of both worlds.
Viki – Love's arts and she is going to continue to develop her skills related to multimedia arts and design.
Zhari – Maintaining work-life balance and continue keeping in touch with relatives and friends in this pandemic scenario while slowly getting back to weekend travels and hangouts this 2021.
Elaine – To spend more time with her beautiful Corgi's and continue being a great dog Mum.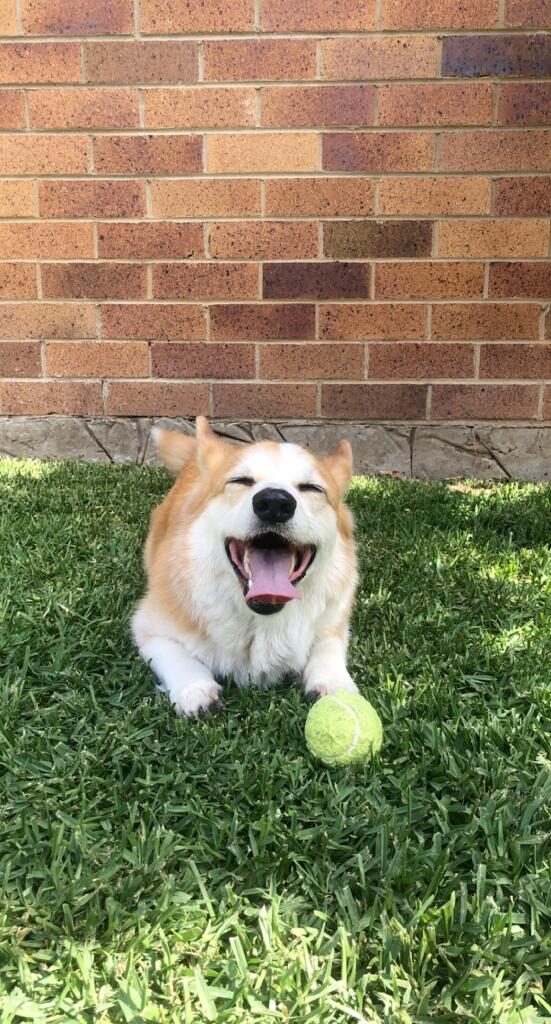 If you are looking to take your first or next step into remote nursing or seeking that perfect candidate in WA/NT, we would love to talk further.
Feel free to reach out to Amanda on 02 8274 4606 or email Amanda@sustainhr.com.au.