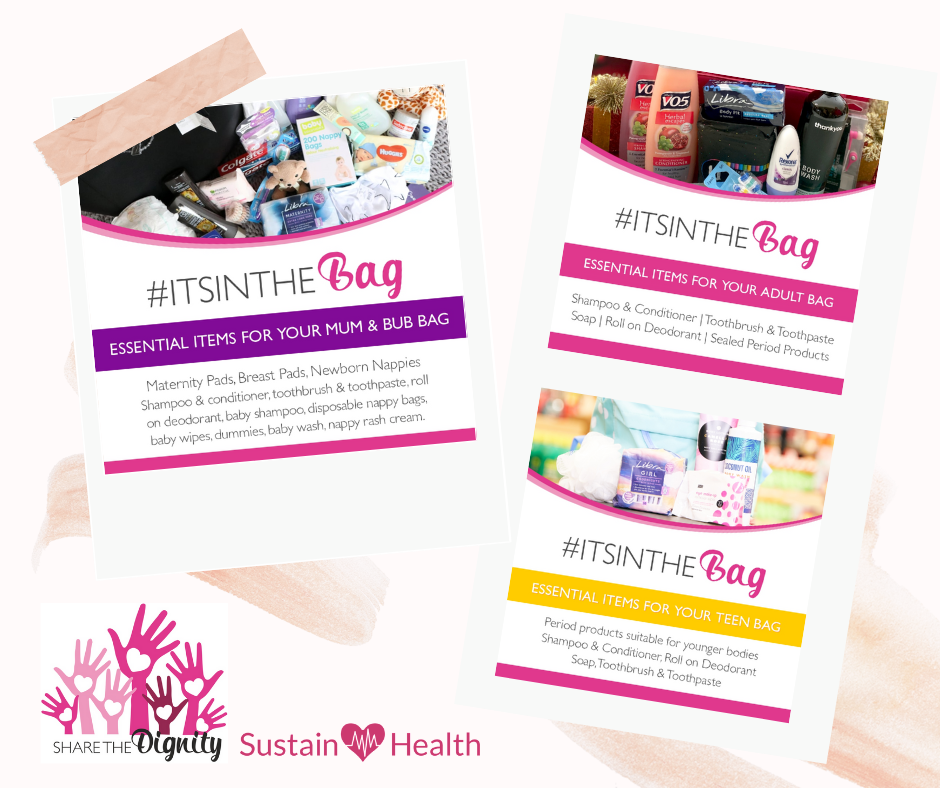 SustainHealth: Join Share the Dignity's #itsinthebag Campaign this Christmas
SustainHealth Recruitment continues to support our charity partners Share the Dignity this festive season.
Share the Dignity is an Australian women's charity focused on helping women who are experiencing domestic violence, homelessness or poverty throughout Australia.
This is the fifth consecutive year that SustainHealth have partnered with Share the Dignity #itsinthebag campaign, last year our amazing team, clients and candidates kindly donated close to 30 bags to women and girls in need. We are targeting a total of 50 bag donations this year.
By donating to the #itsinthebag collection, we all have the power to make life a little better for a woman or girl experiencing homelessness or poverty by donating a handbag or wash bag full of essential items. We all know that the festive season can be a difficult time for some, by donating these gifts, is our way of giving back to those less fortunate at this time of year.
To take part in the #itsinthebag campaign, simply choose a handbag in good condition that you no longer use and fill it with useful things and little luxuries for women and girls, like sanitary products (pads and tampons), personal hygiene products and everyday essentials. Other relevant items are those little things you need every day, from your toothbrush to your hairbrush. If you're stuck for ideas to fill your goodie bag, ask yourself, what would a homeless woman need? Chances are, she needs the same personal care and sanitary items you do. Don't forget to pop in a thoughtful note or Christmas card to show her someone cares this festive season.
There are 3 types of bags that you can donate.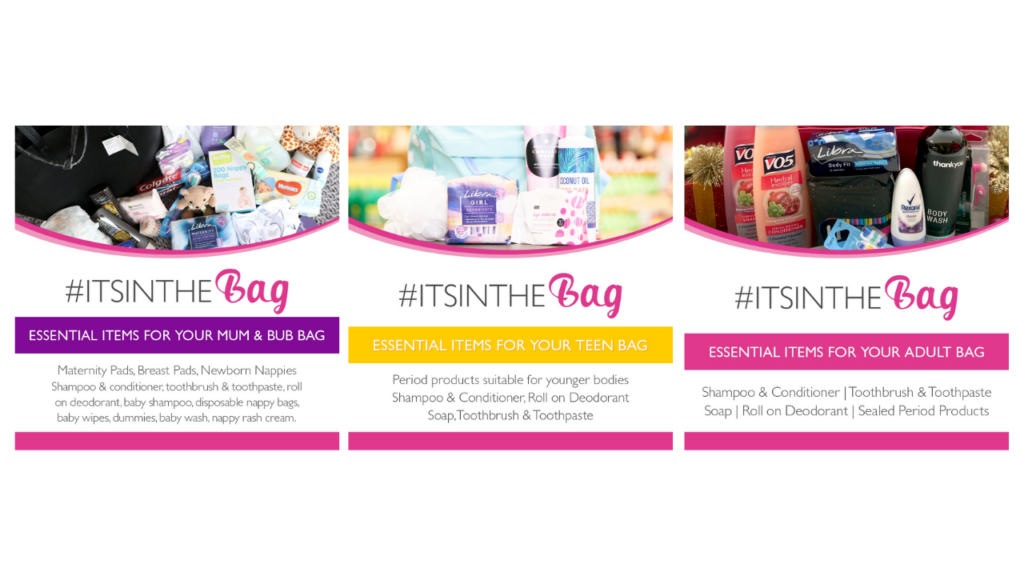 Please spread the word about the #itsinthebag campaign and if you wish to take part, please drop off your donation between 18th to 29th November 2021 at your local Bunnings stores nationwide. You can even drop your bag off here in the SustainHealth office at, Level 8, 45 Clarence Street, Sydney, 2000.
Can't get to a Bunnings between 19-28 November?
Mail your donation directly to:
Share the Dignity, PO Box 345, Sandgate QLD 4017
Sponsor a bag through the website, and they will pack and donate it for you.
For more information about the amazing work that Share the Dignity do, check out their website out here: https://www.sharethedignity.org.au/itsinthebag