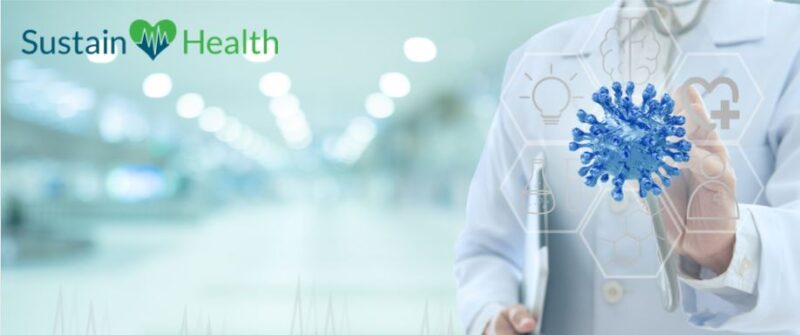 SustainHealth: Covid19 Case Studies – How have we supported our clients needs in 2021?
As we know COVID19 has changed our world completely. Especially within Healthcare, as the term, 'urgent' has become the norm when looking at every role. How do you prioritise? Luckily, we have been fortunate enough to partner with really great clients and management teams.
SUSTAINHEALTH RAPID CITY AND METRO RESPONSE
Staffing Manager at Sydney Local Health District (SLHD):
In February, SustainHealth reached out to SLHD locations to offer support. At the time, their recruitment needs were under control, and life seemed to be getting back to normal regarding Covid. However, that quickly changed, and the LGA signed our Terms of Business in March 2021. SustainHealth had CVs with the client within 24 hours, interviews arranged within 72 hours and their roles were filled by March 15th. This customer experience has led to ongoing and repeat business, while also referring SustainHealth to their colleagues. Candidates have been working with this service ever since with continuous roles coming through.
Clinical Shift Manager, Sydney Local Health District (SLHD):
A manager from another location within the same network LGA as above made contract with us on April 30th and advised they fell under the same agreement as the above-mentioned client. April 30th was a Friday, and this call was unexpected. The manager urgently needed a panel of staff to start the Monday, fully compliant with ongoing availability and commitment. We genuinely appreciate every opportunity, though this turnaround time, and administration workload was certainly a task. We started with our database, advertised, used social media and social networks to generate as much interest as possible. Our consultants recruited over the weekend; our compliance team completed background checks as more candidates came through. Our Manager and our Client contact spent Sunday generating contracts per candidates. SustainHealth had 8 Registered Nurses starting within this service exceeding client expectations. In the last 4 months, 95 placements have been made within this service, to the point the service is now fully staffed. Moving from getting the service an established work force to maintaining the account moving forward.
HR Manager, National Non-Clinical Service:
Tuesday, 24th August, a non-healthcare client reached out to us for support in a newly announce requirements for employers, confirming if you require your employees to come into the office for work, you are required to complete covid rapid testing. Across the industry, covid has the ability to not only spread, but shut down a workforce. For companies in production, shutting down is not an option, while the safety of their employees must be retained. The manager confirmed that by Monday 31st they had to have a panel of testers willing to start work from 3:30am for 4-hour shifts. They asked our manager to confirm that 100% we will fill, and they would not engage any other agency. With this commitment from our client, of course we committed to them. However, suddenly the deadline became Friday 27th, cutting our lead in time in half. In working late evenings and early mornings, 8 candidates made it to induction with their roster achieved at a100% fill rate. Fully covered in September and October. Company did not have to close production and value seen with positive cases being stopped from entering the premises daily.
SUSTAINHEALTH REMOTE HEALTH RAPID COVID RESPONSE
Recruitment Manager, National Aged Care Provider, Regional Victoria:
This national Aged Care provider, has locations in both metro and regional areas. Regional locations do prove to be difficult to retain staff, due to location, however, we received an urgent call in December highlighting a service was in critical need and the service users required full clinical team as current staff were working on overtime and burning out. Within 24 hours we had a team of 3 arrive to the service, with a further 3 arrive a few days later. Since our involvement, we have facilitated 10 placements, and encouraged our staff to transfer to their payroll rendering agency requirements to no longer needed and our candidates gaining permanent employment. This is an ideal example of the purpose of what we do and why. Long term, we do not want to drain budgets but be the solution to their recruitment needs and hopefully provide them long term staff.
Clinical Manager, Aboriginal Health Services, Remote SA
This Aboriginal Community Controlled Health Organisation, provides primary health care and chronic disease management to a local Aboriginal community in South Australia. They came to us in March 2021 with a need for a Chronic Disease Nurse. We provided them with a selection of available Nurses, and they interviewed and accepted one Nurse who moved to South Australia for her new role. The process had run so smoothly and effortlessly for the health service that they came back to SustainHealth in June with their requirement for 2 more Permanent positions. They gave us the roles to work on exclusively. One of the roles was for an Age Care Team Leader and one for a Practice Manager. We managed to fill both positions but unfortunately 2 weeks before the start date for the Practice Manager the borders in South Australia closed and our candidate was unable to start, we managed to adapt at short notice and filled the position for them in the interim with a 3-month fixed term contract. The temporary candidate integrated so well into their health service that they have decided to take him on permanently.
Staffing and Rostering Manager, NT Health
We had a requirement for an immunisation nurse with the NT Government, we had managed to fill the role with a local nurse, which is easier for our client as no travel and accommodation was needed to be arranged. We had another nurse who was interested in the role at the time who was located across the border, so due to Covid restrictions was not the preferred candidate for the immunisation position, however, our client had been instructed to find a team of nurses that can be more mobile to work across vaccinations, quarantine facilities and out in the community. Our nurse from interstate referred 3 of his friends and we were able to fill all of their requirements. They will be heading into the same quarantine facility that they will be working in for isolation next week.
Do you need support for your Covid Response or are interested to help support Covid Admissions? If you would like further information on how we can assist you, please reach out on 02 8274 4677 or email, info@sustainhr.com.au or Aoife@sustainhr.com.au