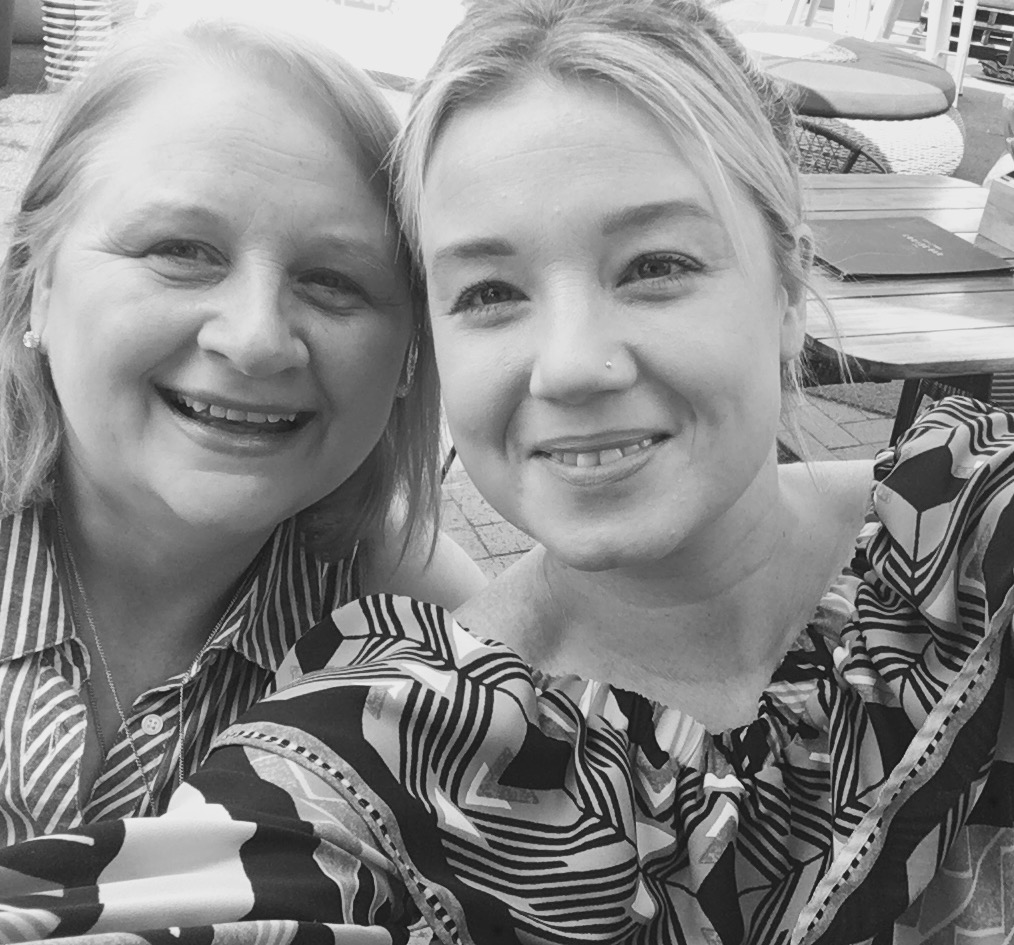 SustainHealth Candidate Stories: Where It All Began
Late last year I had the pleasure of catching up with a family who have been part of my recruitment career since almost day one.
In my first weeks as a trainee consultant over 6 years ago, I received and application from a senior Mental Health Nurse and Manager who was living in Scotland, UK. As the days and weeks went on, the candidate and I grew closer and built up a fabulous rapport and working relationship. It wasn't long until that candidate was booked in for an interview with one of my government clients in Victoria and we were preparing for a Skype interview.
Not long after the interview, we were able to confirm a job offer and start working on planning the families relocation to Melbourne. The journey wasn't necessarily an easy one. We had to think about relocation for the family and had sponsorship visas to coordinate. However, within three months, the candidate and her family were here in Australia setting up their new lives.
Back then I felt that we had a great connection and I was so pleased to have been able to support the family in their quest to relocate down under. It was all part of the personalised service I offered,  I was able to go home knowing I had done the very best I could for my candidate. What I didn't realise on the day the family arrived here Australia all those years ago, was that we would still be in touch today!
Sitting in front of the Sydney Harbor Bridge, enjoying the spring time sunshine back in September 2017 was the first time I had the chance to meet that candidate. Elisabeth and her husband Colin were in Sydney for the weekend and wanted to catch up for a celebratory drink and that just what we did. It was amazing!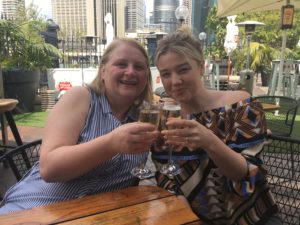 It was wonderful to hear that Elisabeth and her family are still doing well here in Australia and have been able to create a full and exciting life, not to mention they now hold permanent residency visas! Whilst Elisabeth is still working in healthcare, the family have launched a successful business supporting young people who are relocating to Melbourne, helping them with getting set up and settled in Australia's most "livable  city". They are even considering opening a second business in the coming months, a cafe paying homage to specialist Scottish, British and Irish cuisine, which (being a Brit) sounds like a winner to me!
Elisabeth and her family have been a wonderful support and have backed SustainHealth all the way, offering us free advertising and promotion on their international website and social media channels. We couldn't be more grateful for their encouragement, so THANK YOU guys!
The great thing about building a strong working relationship with Elisabeth, is that it set the standards I now maintain and expect from our team here at SustainHealth Recruitment. Customer service is at the heart of everything we do with no exception. We are proud to offer a personalised service to each and every one of our clients and candidates and always go above and beyond for our customers.
If you are considering relocating to Australia to work in the healthcare industry, the SustainHealth team can offer you free support and advice with the below "finer details":
Visas
Resume Writing
State and territory geographical information
Relocation both domestic and international
Travel allowances
Accommodation allowances
Setting  up tax file numbers
Setting up bank accounts
Setting up mobile phones
Advice regarding AHPRA and other relevant registrations needed for your profession
Once you have secured your new role, SustainHealth encourage you to keep in touch as much or as little as you choose and we love to hear your stories and experiences, so please reach out and  share them with us via our social media channels!
It's great to know that recruitment services we provide can make a difference to our candidates lives and add value to the Australia healthcare market. I look forward to a continued relationship with Elisabeth and her family and of course with future candidates and clients in my network.
Written by:
Kay Reynoldson
Founder and Director | SustainHealth Recruitment
0282744677 / kay@sustainhr.com.au