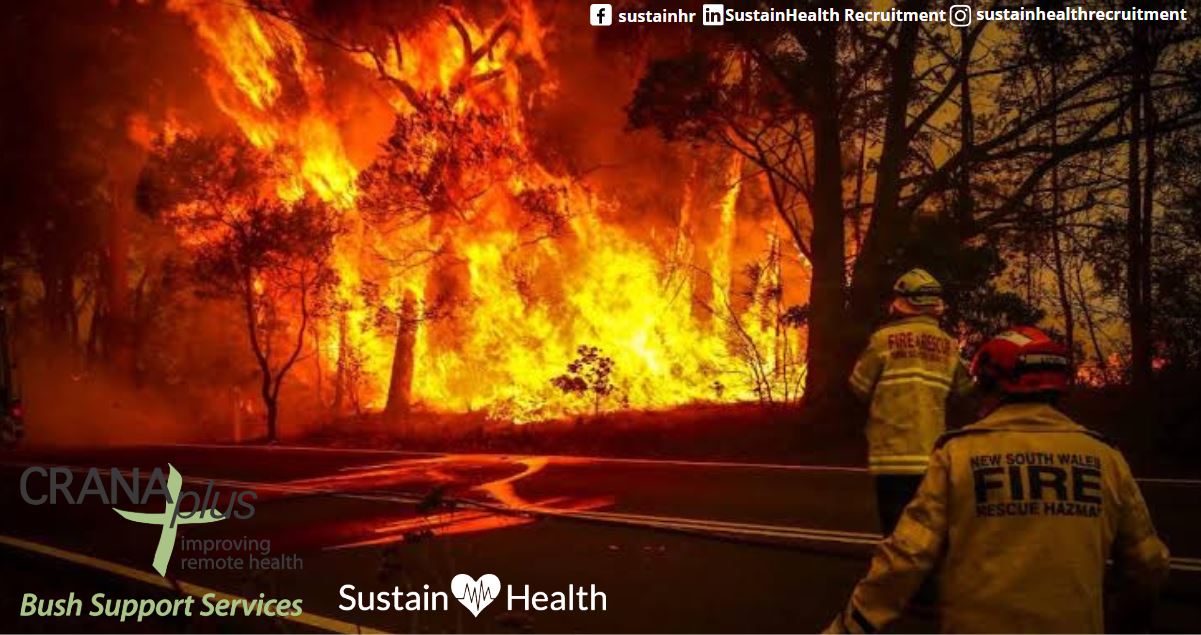 SustainHealth: Bushfire Awareness Support Call CRANAplus Bush Support Services
The SustainHealth team would like to express our deepest condolences to those suffering in the current bushfire crisis.
As a business, we support and promote the CRANAplus Bush Support Services, as the only national 24/7 psychological service specifically providing support to the rural and remote health workforce and their families.
CRANAplus is in a unique position to offer free telephone counselling service 24/7 through their Support Line, staffed by psychologists (including Aboriginal/Torres Strait Islander Psychologists) all of whom have rural and remote experience.
Callers to the Support Line do not have to be members of CRANAplus and they also support family members of callers.
The social and emotional impact of the current bushfire crisis is far-reaching and affects everyone. Health and other community workers, as the cornerstone of community support, are experiencing increased demand and a complex workload. It is important that the mental health of these workers be at the forefront of our mind at this time and we encourage all SustainHealth staff to access the Bush Support Counselling Services whenever they feel they need additional support.
If you require help and feel you or your family members will benefit from free counselling services, you can call the CRANAplus Bush Support Services, 24/7 on  1800 805 391.