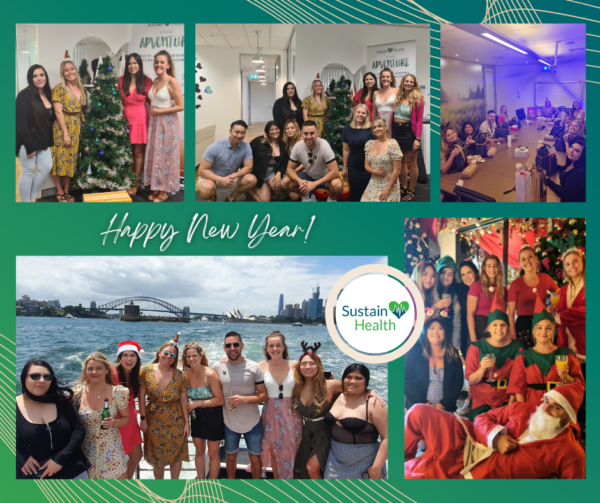 SustainHealth: '2022 The Year of Restoration'
Coming out of 2021 and into 2022 I feel everyone is recovering from emotional and mental burnout. No doubt we took the holiday period to not do anything, spend precious time with loved ones, and finally switch off our brains.
Coming out of such a draining year and into a whole new one where (let's be honest) anything can happen (which is equally frightening). I think it's important to take it slow, not be setting mountains for ourselves and giving ourselves some credit because (cheers!) we all made it through 2021, a rollercoaster over a year.
Whilst we might have had 1 -2 weeks for downtime, no doubt there is still residual burnout looming as we "get back into it".
Important takeaways I can think that helps feel more in control and help with the residual burnout.
It's ok to say no to things
Fresh air and walks are lifesavers
It's ok to feel confused and opening up is important
Laughing with friend's goes a long way
These are some simple things that you can attend to daily or weekly and hope to feel fulfilled.
So perhaps it's not about kickstarting 2022, setting goals, losing sight of them. It's about a continuation of looking after yourself like the smaller things, restoring mental and emotional energy!
2022 may be the year of restoration …. And hopefully, travel again fully too…!
If you are looking to take your first or next step into remote nursing or seeking that perfect candidate in VIC, we would love to talk further.
Written by:
Rebecca hall
Recruitment Consultant | Nursing & Midwifery | Victoria
Rebecca@sustainhr.com.au | 0424703882