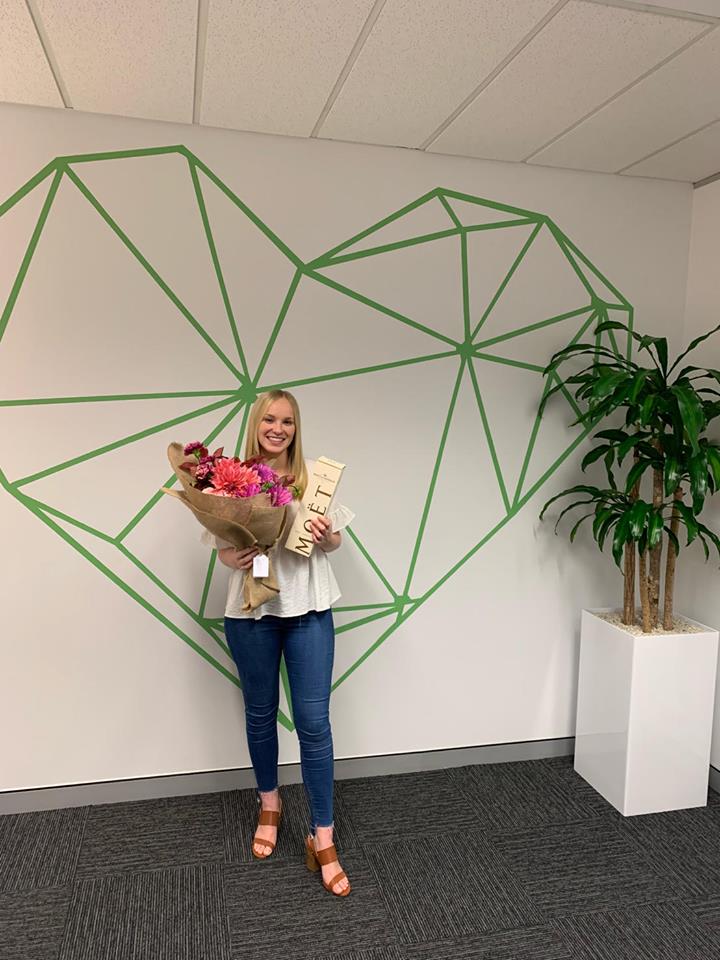 The Journey to Senior Consultancy
Quarter three here at SustainHealth has been such a success, not just for the team as a whole, who had our second biggest quarter to date, but I was also surprised to learn that I was being promoted to Senior Consultant!
I have been working towards Senior Consultancy for a number of months now and I was excited to learn that my hard work had been recognised, when my Director, Kay, presented me with my promotion at our end of quarter team meeting! To finally achieve my professional goal, left me beyond happy!
The journey to my senior role hasn't been as plain sailing as I had thought! Recently losing my Para Consultant Fiona, as she had to head back to Sunny Ireland really did affect things. Fiona was wonderful to work with and we formed an amazing dream team, I'm so grateful for her support over the past 6 months.
Besides losing my right arm (Fiona), in the build-up to achieving my professional goal, I have learnt so much over the past year and a half.
These are my top tips on how to reach your professional goals:
Believe: – I've learned that if you don't believe in yourself, then why should others? Confidence is Key when selling jobs and suitable candidates to our customers. Own it and be yourself!
Team Work – Yes, you can have individual success if you are passionate and inspired by what you do. But the results you see when people work together and all support each other are simply incredible!
Communicate with your Customers – Keep your candidates and clients updated, it will solidify your relationships. Touch base with your customers a few times a week to reassure them you haven't forgotten their job brief or ideal role and let them know that you have everything under control.
Rewards – In recruitment, most individuals will have targets or goals to meet. Think outside of that and set yourself a personal goal, something you will be happy with as a minimum (this still needs to be a bit of a push.)
I like to think outside the box and look at the bigger picture. This could be attending training and implementing the things you took away from that session, applying for awards or even attending networking events where you can build your professional profile.
I am so grateful that I'm working for a company that recognises and rewards success.
I'm excited about my new position and proud that I have managed to get here in such a short period of time, I can certainly say my hard work has paid off!
If you are looking to take your first or next step into remote nursing or seeking that perfect candidate, I would love to talk further.
Feel free to reach out on 02 8274 4618 or email me ami@sustainhr.com.au