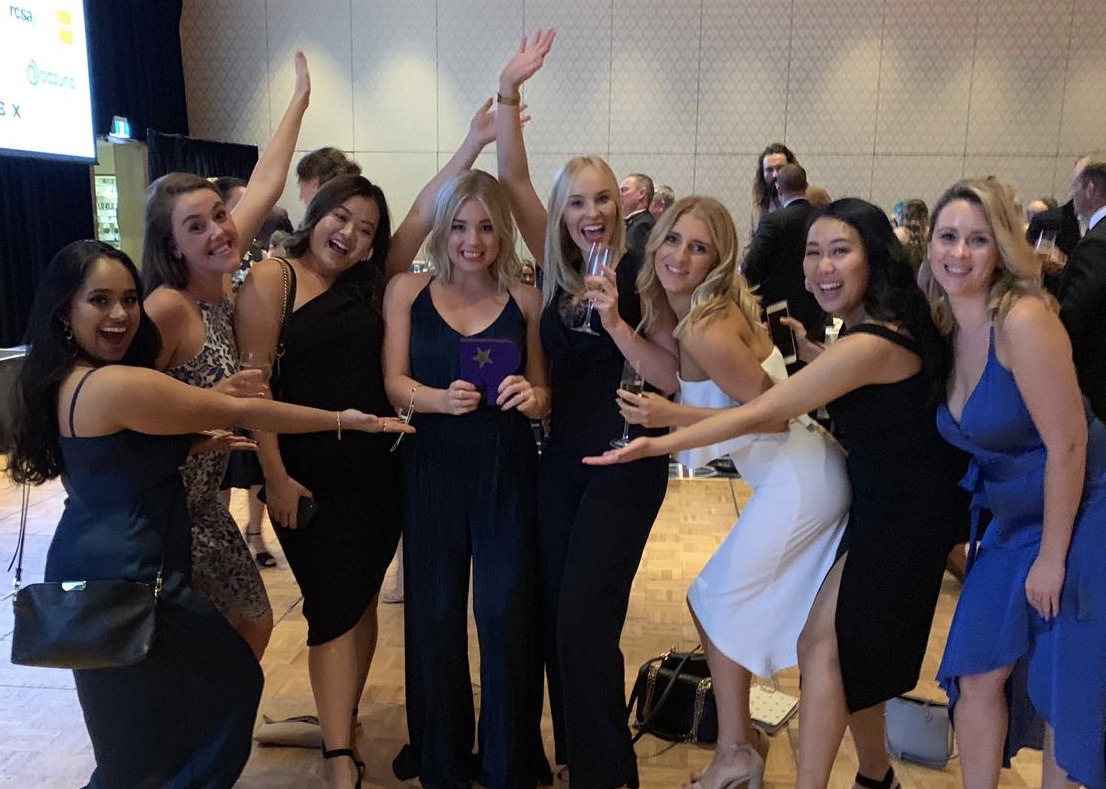 SustainHealth Win Specialist Recruitment Company of the Year 2019!
This week, the SustainHealth Recruitment team won the Recruitment International Award for "Specialist Recruitment Company of the Year".
We are so proud of our achievements over the past year and a half and we could not have done it without our amazing clients, candidates and talented team.
Not only were we awarded Specialist Recruitment Company, but SustainHealth were finalists for Rising Star and Best Small Agency to Work For. So, as you can imagine, it was a night for celebration!
We want to say a massive thank you to all of our clients and candidates that have filled in our feedback forms since we have opened, your time and effort most certainly contributed to our win so THANK YOU!
We also had the privilege of winning our title alongside our female led sister company, who specialise in office support recruitment, Lotus People. The LP team took home the title of Best Small Agency to Work For and we couldn't be more proud of their achievements.
Our team also noticed, that at this year's awards, more female leaders than ever before took home amazing titles, with female representation in the recruitment industry looking to be at an all-time high. What an exciting prospect for emerging and future female leaders in our industry.
SustainHealth Recruitment look forward to many more years of providing a high-quality specialist healthcare recruitment service to our clients and candidates. We cannot thank you enough for your support since we launched the business back in August 2017!
Check out the below photos to find out more about what our team got up to on the big night and please reach out to our award-winning team, to see how we can assist with your company or personal recruitment needs.