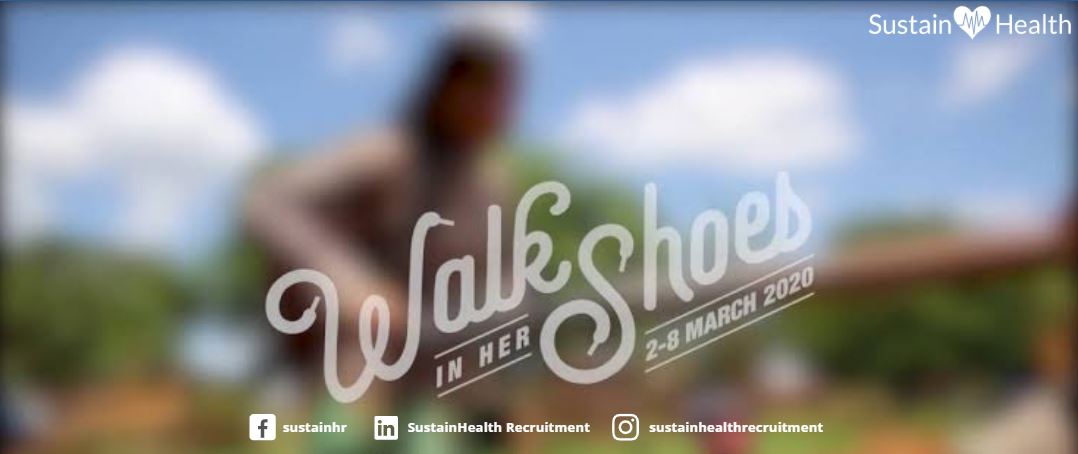 SustainHealth: Walk In Her Shoes Charity
SustainHealth will be partnering with the CARE Organisations fundraising challenge, Walk in Her Shoes for this year's International Women's Day, March 2-8.
CARE Australia is a leading international aid organisation that works around the globe to save lives and defeat poverty while having women and girls at the heart of their work. By taking part in the 'Walk in Her Shoes' challenge the SustainHealth team will endeavour to walk 10,000 steps per day from 2-8 March while raising funds. The funds raised will go to helping provide education for women to earn more income, prevent violence, get basic services and gain more learning opportunities thus empowering women and girls to build a more equal world.
This education will give girls a chance at life, especially in areas of the world where child marriage, early motherhood, and poverty are the only other options. When a girl is educated she is more likely to earn a greater income, is less likely to die from a preventable disease, and is more equipped to protect her health and that of her family. CARE is committed to helping women and girls out of violence in families and workplaces while getting them better leadership skills through their work in many countries around the world.
For more information on Walk in Her Shoes please click this link www.walkinhershoes.org.au or if you would like to know how you can support SustainHealth in raising funds please contact our Compliance & Office Manager, Cara Cole on 02 8274 4687 or via email at Complianceteam@sustainhr.com.au