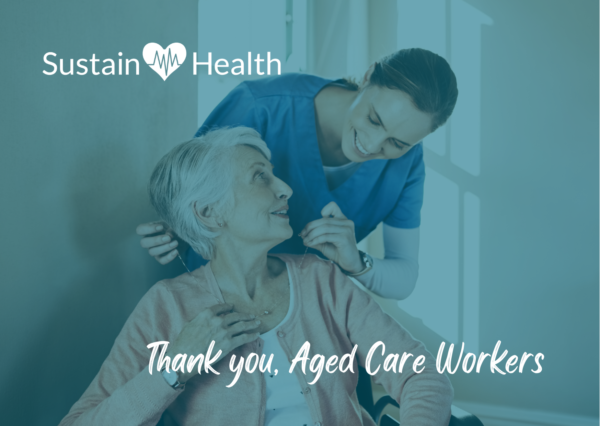 SustainHealth: Thank you to our Aged Care Workers
From 17th September 2021, residential aged care workers were mandated by the Australian Government to be vaccinated against COVID-19 as a condition of employment. All full time, part-time and casual residential aged care workers, volunteers engaged by a facility, and students on placement are required to receive a minimum first dose COVID-19 vaccine.
Workers, unions and providers have worked hard to hit the deadline to be vaccinated and have continued to fight for a well-resourced and ramped-up Commonwealth workplace vaccination program for the whole aged care sector to achieve full coverage.
Today, we want to say thank you to all residential Aged Care workers, for your dedication in achieving 98.2% of workers to have completed their first COVID-19 vaccine dose and 79.5% of workers to be fully vaccinated.
Day in and day out you've been helping people fight this deadly virus. Thank you for what you are doing during this uncertain time, you are all true heroes!
If you would like more information on how you can help in preventing the spread of COVID-19 in the Aged Care sector, please contact our Aged Care Account Manager, Lauren Mooney on Lauren@sustainhr.com.au or by calling 02 8274 4683.