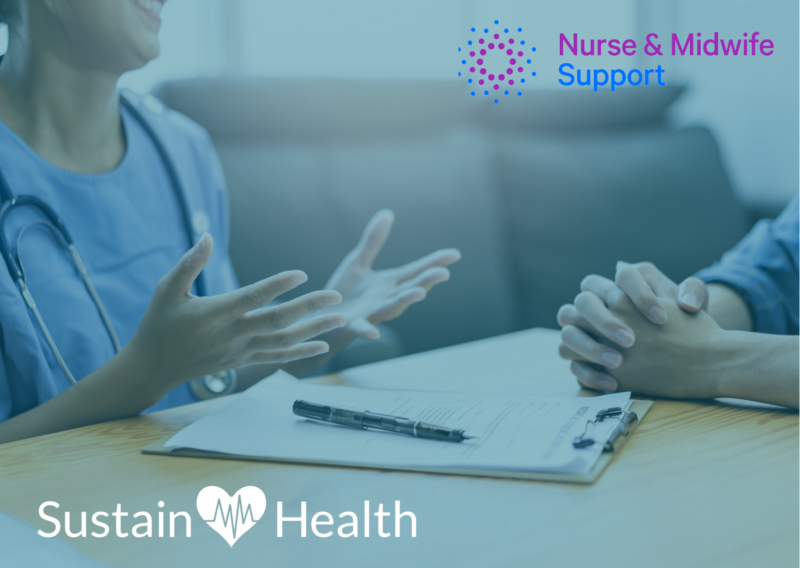 SustainHealth: Nurse & Midwife Support
Workplace conditions and demands can increase the risk of nurses, midwives and students developing health issues and illnesses. Staying healthy for our healthcare workers should remain a priority since they are the ones providing care to individuals and their families within a diverse range of settings across Australia. As with any member of the community, they are not immune to experiencing health issues. By taking the time to look after their own physical, emotional and psychological needs, will improve their own health and better equip themselves to look after those in their care.
The NSW Nurses and Midwives Association has partnered with Nurse Midwife Support in the 'I'm only human' campaign. The message to nurses, midwives and personal care workers is that while you've been doing an amazing job working within COVID-19, you're only human. The stress of working and living within a health pandemic has been ongoing for months and long-term stress can have serious impacts on our physical and mental health.
Nurse Midwife Support is available to nurses, midwives, nursing and midwifery students, and personal care workers working in residential aged care during the COVID-19 pandemic. The service offers free, independent and confidential support and counselling. The Nurse Midwife Support is staffed mainly by mental health nurses, and midwives with additional qualifications in counselling.
It's ok to ask for help and sometimes it can be difficult to ask, but we all need a helping hand.
The Nurse & Midwife Support is here to help with their 24/7 national support service for nurses & midwives providing access to confidential advice and referral.
You can reach out to them through their website https://www.nmsupport.org.au/, or by calling 1800 667 877.