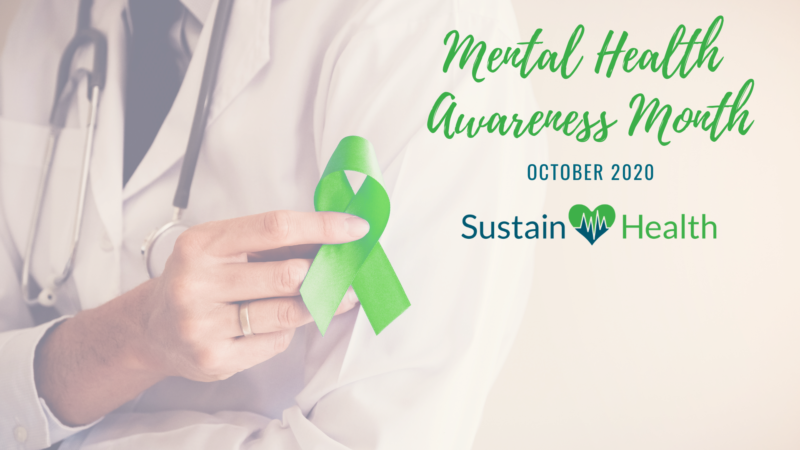 SustainHealth: Mental Health Awareness Month 2020
October is World Mental Health Awareness Month.
In line with our ongoing commitment to the wellbeing of our teams, The SustainGroup Directors took time out to attend a "Mentally Healthy Workplace" training course.
To say it was helpful as a business leader (and human) in these times, would be an understatement.
If I was to share one learning, that is universally transferable for those who suspect someone in their world is suffering with a Mental Illness, it would be this:
Look out for these THREE signs, before you start the conversation about your concern…
🟡CHANGE: what's changed with them or for them? Look out for the signs here, they may not always be obvious.
🟡 DURATION: how long has this change in them or for them been happening? People who are suffering with a Mental Illness may decline slowly and this can often continue for sometime if left untreated or unsupported.
🟡IMPACT: what impact are these changes and the duration of the changes having on that person and those around them? How are they "showing up" and what parts of their life and wellbeing are suffering?
Spotted the above?
🟡 NEXT STEPS: Encourage that person to take action by starting a mindful conversation about what you're noticing and remind them that professional help is available.
At SustainHealth we are always on the look out for talented individuals who are keen to explore employment opportunities in the recruitment sector.
If you're interested in finding out more about a career with SustainHealth, I would love to hear from you.