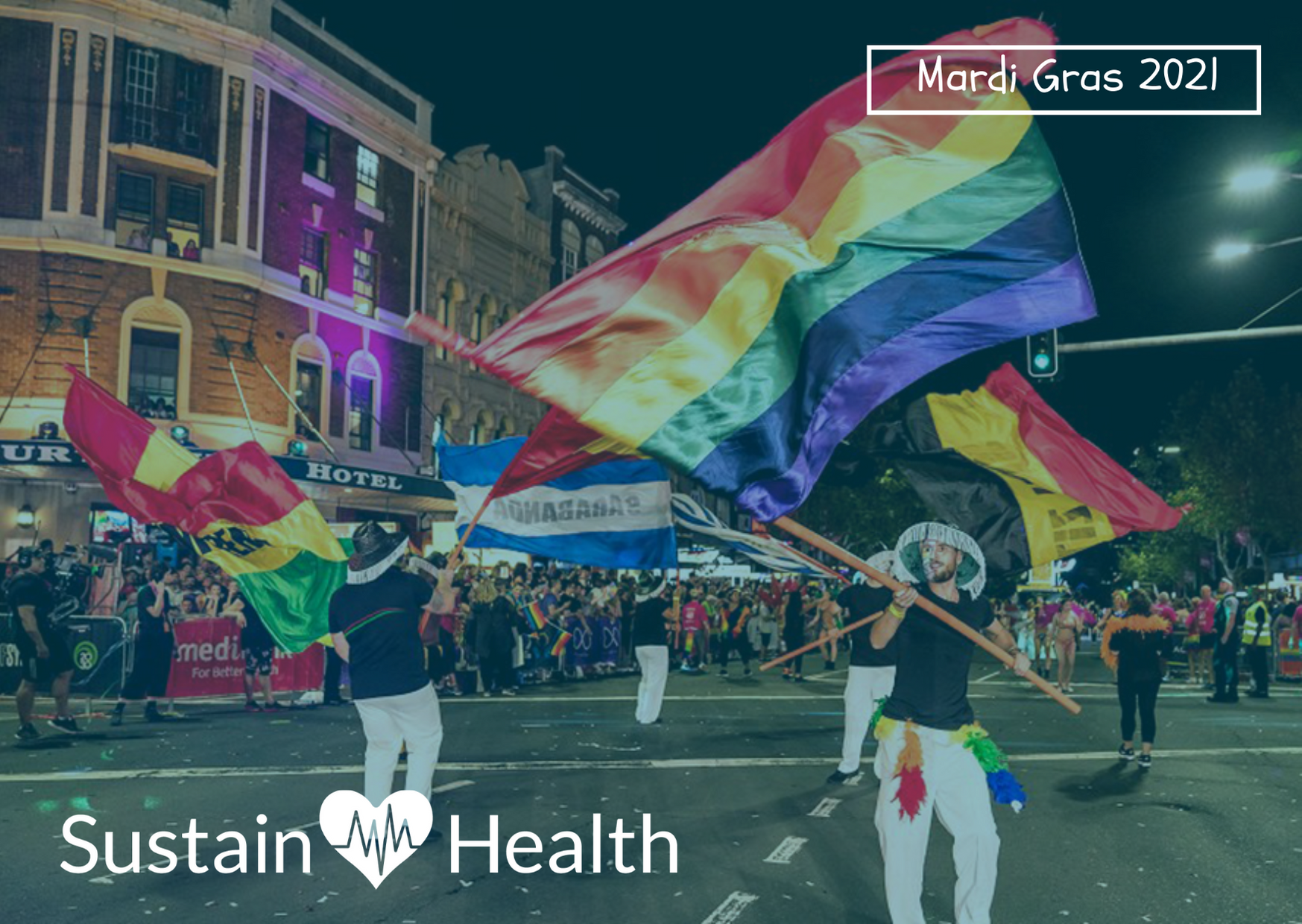 SustainHealth: Mardis Gras Parade 2021
SustainHealth is lucky enough to be based in the heart of Sydney and get to celebrate and enjoy Mardis Gras parade which is one of Sydney's biggest gay and lesbian Parade.
Every Year thousands of people travel from all over the world to watch and be a part of the celebration. Although this year with Travel restrictions and social distancing will mostly likely affect Parade it will not stop the celebration. Being based in the city allows us not only to be a part of the celebration but to also take part in all the events associated with this amazing celebration.
But the party doesn't stop there, After the parade, there are plenty of after-parties for you to go mingle and have a couple of drinks or not to mention gazing at all the wonderful colours and costumes. Although If that isn't your thing there plenty of more low-key events such as film festivals where you can chill out.
The celebrations take part over three weekends in Sydney with lots of fun-filled events for you to take part in. Sydney really is a beautiful place to live in and this weekend really adds to its vibrancy.
Here at SustainHealth, we support and will be celebrating diversity and hope you enjoy the celebrations.
If you would like to learn more about how SustainHealth can help with your next permanent role or contract in Queensland please contact Lauren at Lauren@sustainhr.com.au or call 0406124887.