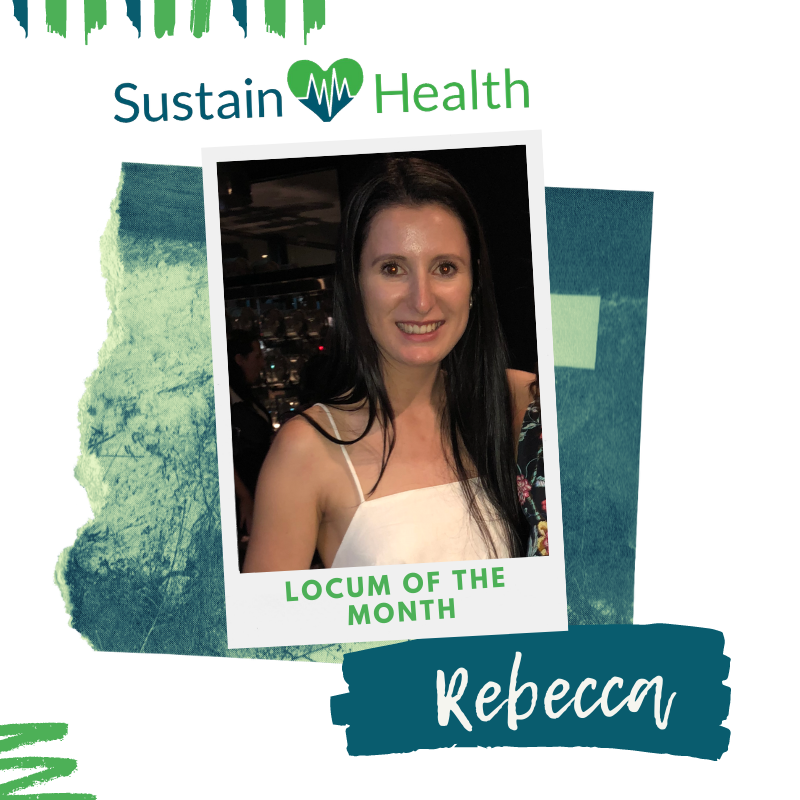 SustainHealth Locum Of The Month: Rebecca, Registered Midwife
SustainHealth recently reached out to our March Locum of the Month, Rebecca who kindly agreed to be a part of the SustainHealth Candidate Experience Series and answered our questions in regards to her time working as a Registered Midwife.
It's been wonderful working with Rebecca and we look forward to continuing doing so in the future.
Read on to learn more about her story:
What is your current role?
Registered Midwife
How many years of experience do you have?
This is my fifth year practising as a qualified nurse/midwife.
What's an interesting fact about you?
I have lived in 2 different countries.
Where are you currently located?
Maryborough, Vic
How long is your contract for?
11 weeks
Why did you choose this location?
To explore a part of Vic I hadn't been to before.
What have been the highlight of your contract?
Getting to know the women well, as it's a smaller population so less women are booked to birth here.
What do you want your fellow contractors to know about your location or job role?
If you like older style towns with old buildings and charming cottages/old homesteads then it is a lovely town.
What essential items do you take with you when you leave home to work on a contract?
PENS! Also my reading glasses, a candle and a plant to remind me of home.
How did you hear about SustainHealth?
Facebook
How have you found the service from your consultant at SustainHealth?
Good
Would you recommend SustainHealth to colleagues or friends?
Yes
Final Word: What is your top tip for other health professionals when choosing their next contract?
Just do it! You have nothing to lose and so much to gain! You meet so many great people and colleagues from different parts of Australia/different backgrounds. You grow both as a clinician and person by throwing yourself into different environments and recommend doing it at least once in your career.
If you would like to learn more about how SustainHealth can help you find your next contract in Remote and Rural Victoria, please contact Rebecca at Rebecca@sustainhr.com.au or call 02 8274 4661.