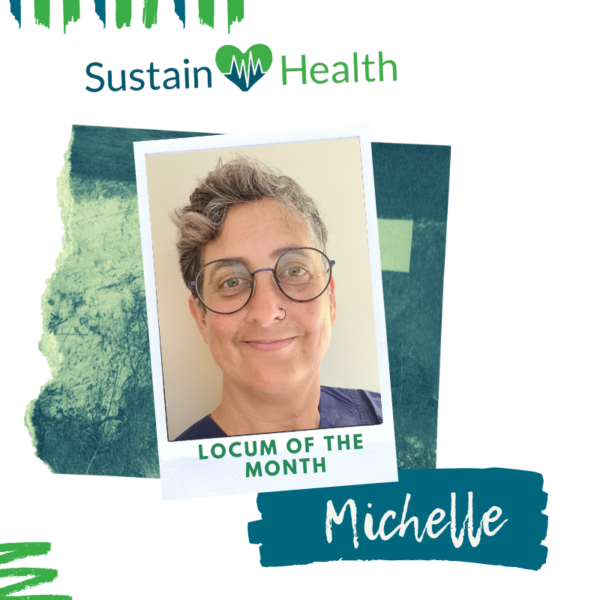 SustainHealth Locum Of The Month: Michelle, Midwife
SustainHealth recently reached out to our July Locum of the Month, Michelle who kindly agreed to be a part of the SustainHealth Candidate Experience Series and answered our questions in regards to her time working as a Midwife.
It's been wonderful working with Michelle and we look forward to continuing doing so in the future.
Read on to learn more about her story:
How many years of experience do you have?
I have just finished my dual degree in Midwifery and Nursing which took me 5 years. During this time and up until now, I have been working as a library officer and an AIN in aged care.
What's an interesting fact about you?
I am 51 years old, moderate/profoundly deaf and looking forward to a Cochlear Implant later in the year.
Where are you currently located and why did you choose this location?
I am currently located in Sydney. I didn't actually choose Sydney, I guess you could say it chose me! I just let the wind blow me to where I needed to be.
What have been the highlight of your contract?
Having a wonderful group of midwives to work with who are so supportive and willing to share their knowledge with me.
What do you want your fellow contractors to know about your location or job role?
Sydney is not the greatest when in lockdown…
What essential items do you take with you when you leave home to work on a contract?
I have actually relocated from the Sunshine Coast, Qld. So, I have brought my son and packed up all my belongings to be here!
How did you hear about SustainHealth?
I applied for jobs all over Australia, through websites such as CareerOne. SustainHealth were the recruitment agency for a few jobs that I was interested in. And then they continued to update me on upcoming jobs that suited my skillset.
How have you found the service from your consultant at SustainHealth?
My consultant Lucy, is just amazing! She went over and above what I expected and was cheerful, positive and made the whole process run so smoothly! She sent me a lovely gift when I started working in Sydney, and continues to follow up to make sure I'm happy!
Would you recommend SustainHealth to colleagues or friends?
Absolutely!
Final Word: What is your top tip for other health professionals when choosing their next contract?
Be open to adventure, there is something wonderful to learn no matter where you land!
If you would like to learn more about how SustainHealth can help you find your next contract in Remote and Rural NSW or TAS, please contact Lucy at Lucy@sustainhr.com.au or call 02 8274 4600.