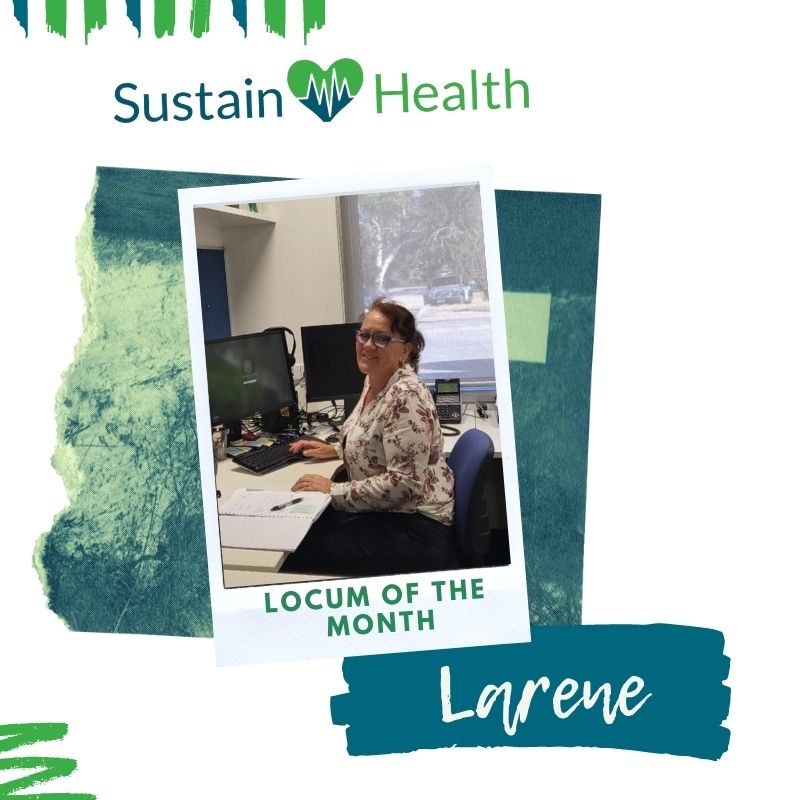 SustainHealth Locum Of The Month: Larene, Health Service Manager
SustainHealth Recruitment are delighted to have Larene be a part of the SustainHealth Candidate Experience Series as our December Locum of the Month.
We've asked Larene about his time and what inspired her to have a career in healthcare, read on to know more.
What is your current role?
Health Service Manager
How many years of experience do you have?
30 years
What's an interesting fact about you?
I worked as a nurse on a movie set this year and had a blast but can never watch a movie now without critiquing it lol
Where are you currently located?
Moora, WA
How long is your contract for?
3 Months
Why did you choose this location?
Close to home, nice area and hospital needed stability with a manager
What have been the highlight of your contract?
Getting to go home, my huge office and the staff
What do you want your fellow contractors to know about your location or job role?
The nurse's quarters are nice, we are getting wifi for the quarters, the food is great, the town is very supportive and the community makes you feel at home. The hospital is supported 24/7 by doctors. We are flexible with shifts and will support you when here. The staff are very welcoming. There is a local gym and a free pool, an IGA and a foodworks and some great shops and restaurants. It has nice walking tracks and a calm, peaceful feel to it.
What essential items do you take with you when you leave home to work on a contract?
Ipad, phone, chargers, personal items. If you need anything there are local stores for when you forget stuff. I have had to use them and they aren't too expensive.
How did you hear about SustainHealth?
I applied for a job and met the consultant and it ended up with me taking and contract and has snowballed on from there. I am very happy this happened.
How have you found the service from your consultant at SustainHealth?
Very supportive and professional. The support has been the most valuable part of the role and a new experience.
Would you recommend SustainHealth to colleagues or friends?
Yes and I encourage many of my colleagues to consider agency, it's a welcoming change to be able to have adventures and meet new people, and be able to have new learnings. You can have control over your life and take holidays whenever you feel like it. After 30 odd years in the health department, I wish I had done this sooner. There is never a shortage of contracts.
Final Word: What is your top tip for other health professionals when choosing their next contract?
Choose your contracts with an open mind. Go to places remote and enjoy the area. There are many small hospitals needing your skills. If you look hard enough you will find the towns have an interesting history. Be kind, be friendly and enjoy your time there. You are a valued asset to their team.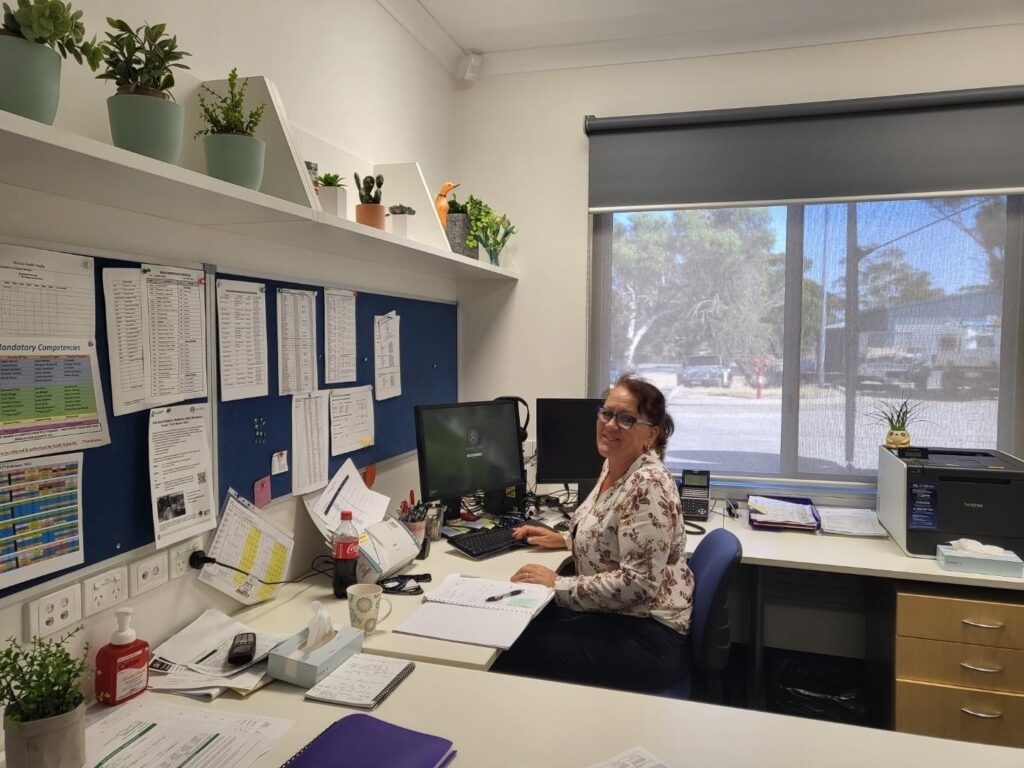 If you would like to learn more about how SustainHealth can help you find your next contract in Remote and Rural WA, please contact Jenny at Jenny@sustainhr.com.au or call 02 8274 4694.