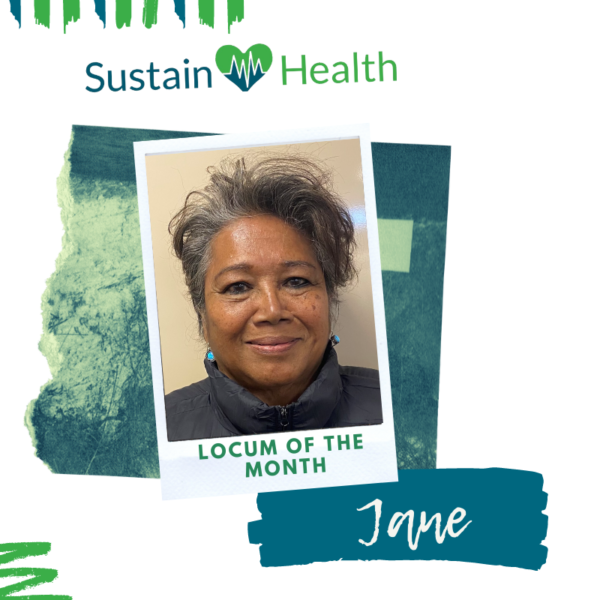 SustainHealth Locum Of The Month: Jane, Mental Health Nurse
SustainHealth recently reached out to our September Locum of the Month, Jane who kindly agreed to be a part of the SustainHealth Candidate Experience Series.
We've asked her what inspired her to have a career in healthcare, read on to know more about Jane.
My experience at the facility that I was assigned to was challenging initially, but after a while, my team finally realised I was educating and empowering them by creating some practical systems it made our daily routines easier and we were able to service more clients than before.

I set up the following :

Clozapine Clinic
GP clinic
Art Therapy
Exercise program
Narrative Therapy groups
Cultural awareness
Remote Clinic we went with the GP and saw 20 clients

It was a busy but fulfilling time.
It's been wonderful working with Jane and we look forward to our continued partnership.
If you would like to learn more about how SustainHealth can help you find your next contract in Remote and Rural NT/WA or SA, please contact Angel at Angel@sustainhr.com.au or call 02 8274 4606.