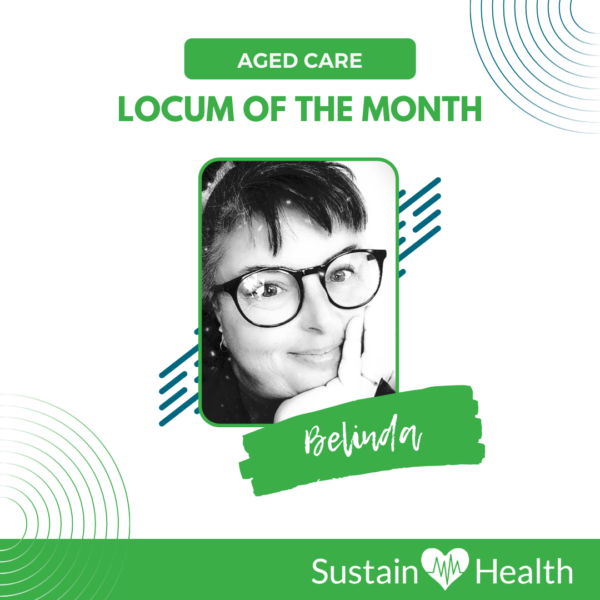 SustainHealth Locum Of The Month: Belinda, Assistant in Nursing
SustainHealth Recruitment are delighted to have Belinda be a part of the SustainHealth Candidate Experience Series as our January Aged Care Locum of the Month.
We love working with Belinda and hearing about her experiences and career in healthcare, read on to know more.
What is your current role?
Assistant in Nursing
How many years of experience do you have?
7 years
What's an interesting fact about you?
That I'm not interesting lol
Where are you currently located?
On contract in Emu Park
How long is your contract for?
4 weeks with the option to extend
Why did you choose this location?
I love small country towns and the energy they give off.
What have been the highlight of your contract?
I've just started this one but the last contract was with Bowen and I fell madly in love with the town and the people I worked with to the point that I'm working on buying a house there.
What do you want your fellow contractors to know about your location or job role?
Our job as agency workers is to integrate into the staff and their process seamlessly.
What essential items do you take with you when you leave home to work on a contract?
All my things are in storage so my wardrobe is in the back of my car and my hair ties.
How did you hear about SustainHealth?
Through a Facebook Rural Nursing group.
How have you found the service from your consultant at SustainHealth?
I deal with Joyce, Lauren, and Guido even though we've never met I find that they make me so comfortable that I can share anything with them and they are attentive responsive, and always have my best interests at heart. They know what I need and will go above and beyond to get me the contract that I want.
Would you recommend SustainHealth to colleagues or friends?
I have recommended them to friends and anyone who wants to know, I'm proud to wear my work scrubs with the company logo on it.
Final Word: What is your top tip for other health professionals when choosing their next contract?
Live Laugh Love, travel to places you want to visit, and don't let anything stop you, there's always a way to get there and give remote a try.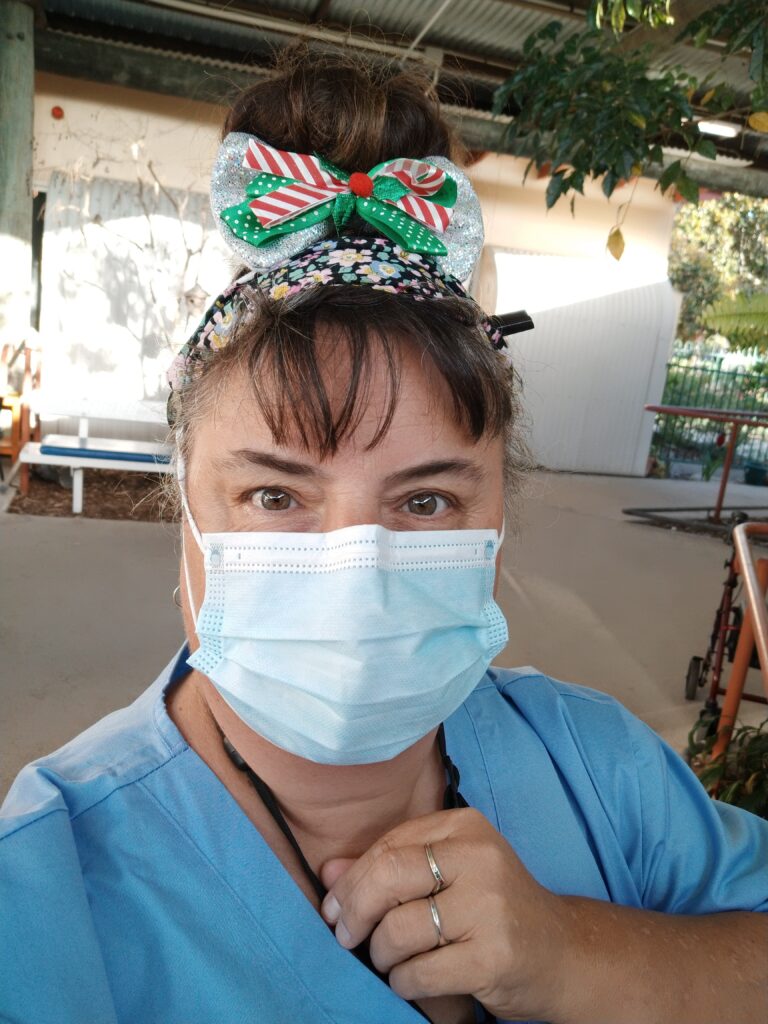 If you would like to learn more about how SustainHealth Recruitment can help you find your next contract in Aged Care, please contact Lauren at Lauren@sustainhr.com.au or call 02 8274 4683.