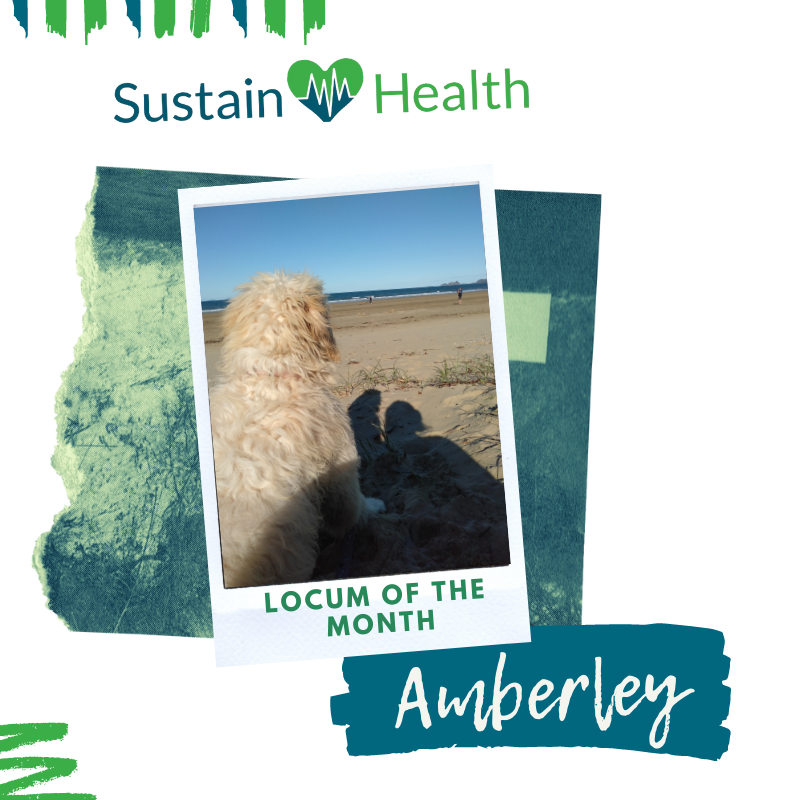 SustainHealth Locum Of The Month: Amberley, Peri-operative Nurse
SustainHealth Recruitment are delighted to have Amberley be a part of the SustainHealth Candidate Experience Series as our November Locum of the Month.
Read on to know more about Amberley.
What is your current role?
Peri-operative Nurse
How many years of experience do you have?
This year was 10 years since I first registered with AHPRA.
What's an interesting fact about you?
I have lived in 3 different states in Australia as part of my nursing career.
Where are you currently located?
Rockhampton, Queensland
How long is your contract for?
6 months
Why did you choose this location?
To escape Victoria for winter.
What has been the highlight of your contract?
Being able to bring my dog with me.
What do you want your fellow contractors to know about your location or job role?
That I have been made to feel so welcome as an agency nurse, and my skills have been valued by the team I have been working with.
What essential items do you take with you when you leave home to work on a contract?
Favorite pillow
How did you hear about SustainHealth?
I think it was a rural and remote Facebook group.
How have you found the service from your consultant at SustainHealth?
It has been really great having email and mobile numbers for my consultant, I always feel like I have someone to contact with my questions.
Would you recommend SustainHealth to colleagues or friends?
I sure would. I have had great communication with everyone at Sustain. Especially when it came to finding a suitable contract.
Final Word: What is your top tip for other health professionals when choosing their next contract?
Get out there and take a chance. There is so much work out there for health professionals, some really special people and some amazing experiences to be had.
If you would like to learn more about how SustainHealth can help you find your next contract in Remote and Rural Queensland, please contact Guido at Guido@sustainhr.com.au or call 02 8274 4684.