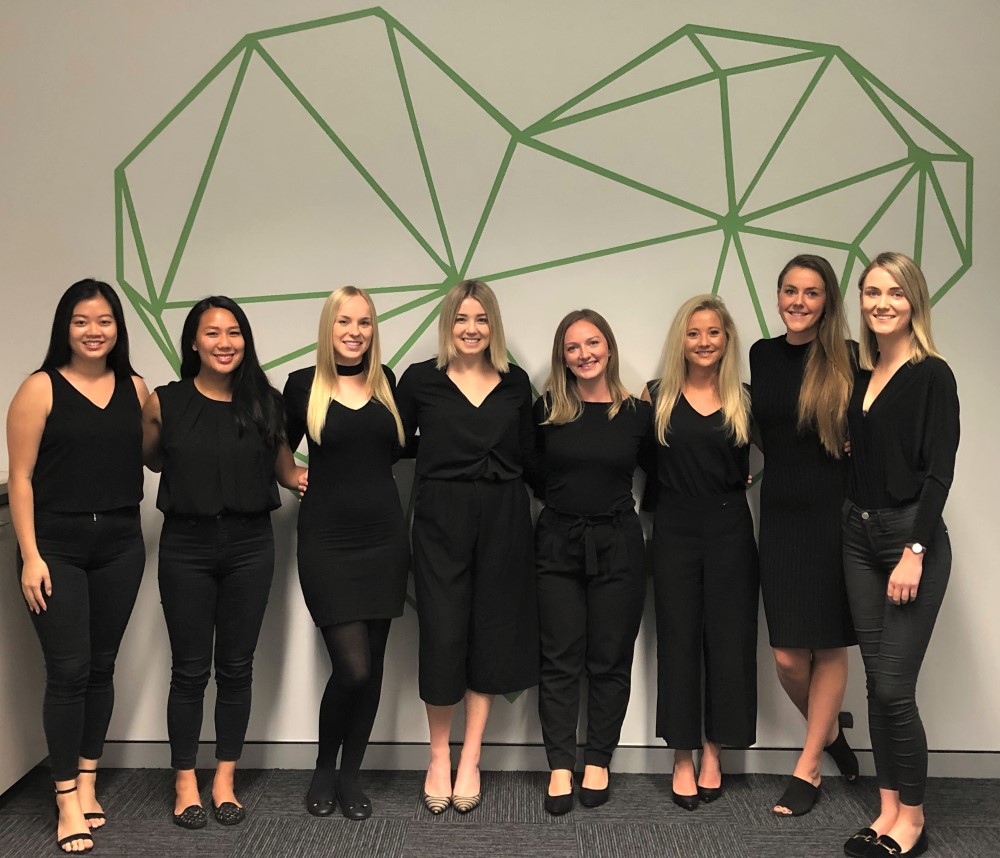 SustainHealth: It's Been a Wonderful Year!
This year has been our first full year in business and it's safe to say it's been extremely busy and very rewarding!
After such an exciting year, I wanted to share a few of my key memorable moments, as we reflect on 2018 at SustainHealth.
It's been such a busy year for SustainHealth. With our team expanding from two to nine people, participating in charity events close to our hearts, attending conferences including those hosted by the Australian College of Mental Health Nursing and CRANAPlus Rural and Remote Nursing Association. We have also attended the SARA award events, celebrated team anniversaries, to highlight a couple of the good times!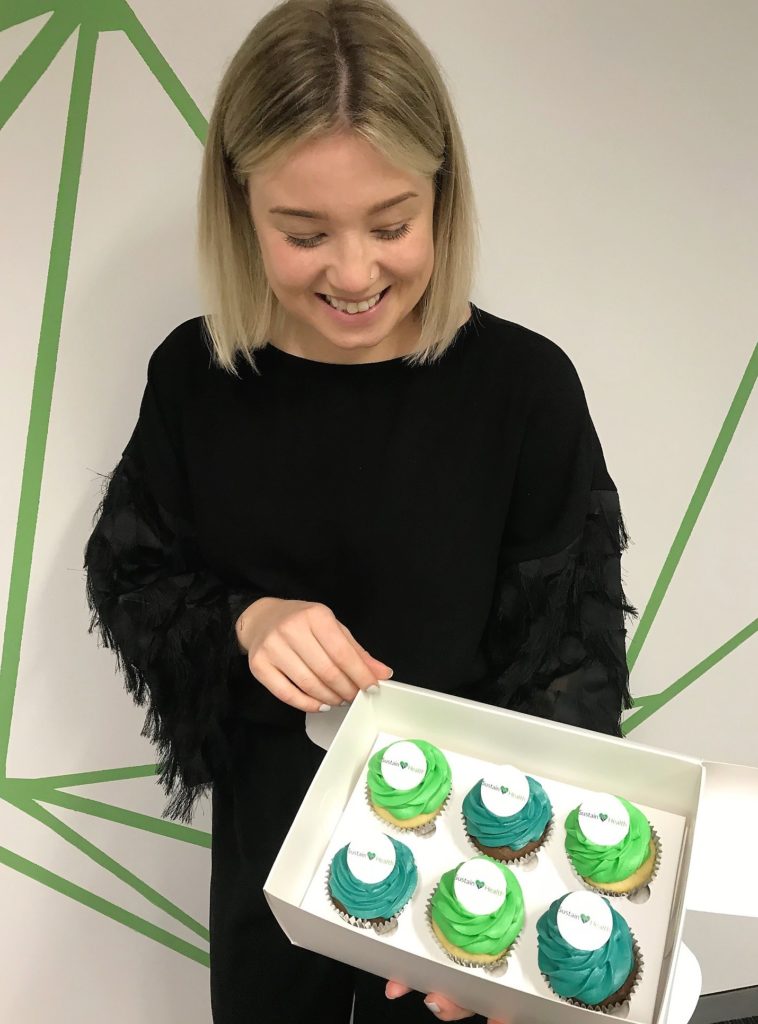 SustainHealth's 1st Birthday
Since our launch on July 31st 2017, we have focused heavily on supporting the healthcare community and providing high-level recruitment solutions to communities in need, Australia wide.
Our first birthday was an amazing milestone and we made sure we celebrated in a BIG way, including gifts and cards for our clients and candidates, as well as balloons, cakes and parties for our talented team.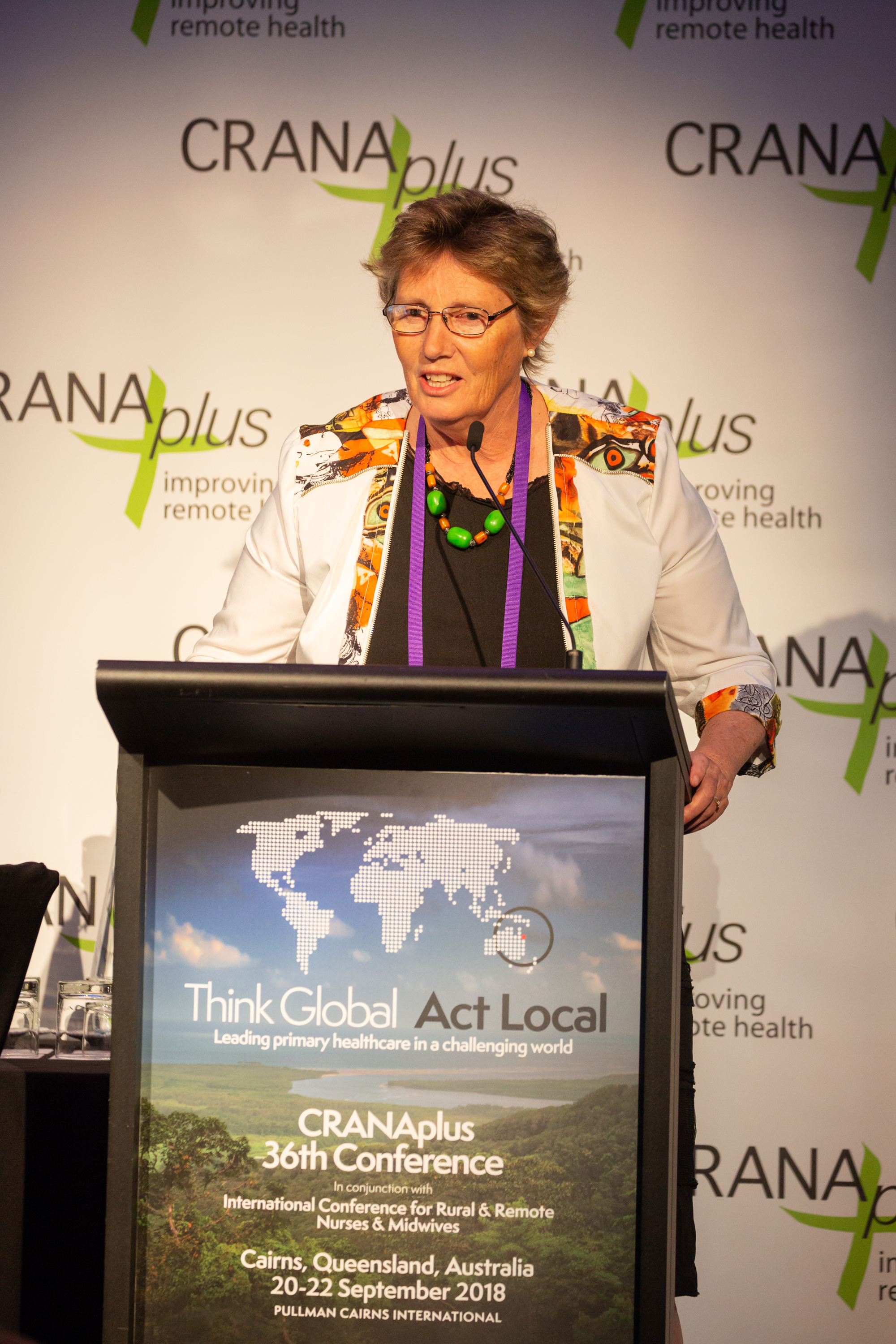 CRANAPlus Conference 2018
Attending industry conferences and networking events is something the SustainHealth team would love to do more often! As we recruit Australia wide, it's unfortunate that we cannot meet all of our candidates and clients face to face. This is why attending conferences is such a big deal for us and it is something we will be investing in more throughout 2019.
The SustainHealth team hosted dinner and drinks at our favourite restaurant in Cairns. This allowed our team to put a face to a name and solidify our relationships, it also allowed our candidates to meet each other and learn from their peer's experiences. It was a fantastic evening and the team are counting down the days until the next CRANAplus event in the Hunter Valley in September 2019!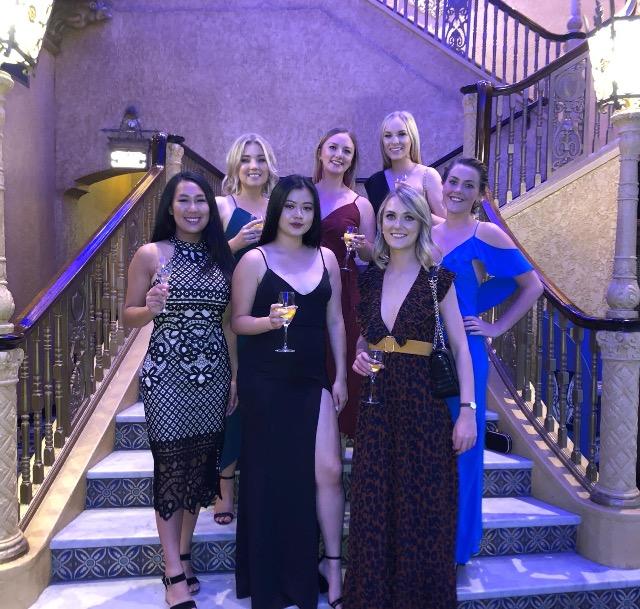 Finalists at the Seek SARA Awards!
What a fantastic achievement for SustainHealth, as we moved into our second year in business, we had the honour of being nominated in the prestigious "Small Recruitment Agency" category at the Seek Annual Recruitment Awards! As you can imagine, we were over the moon about our nomination, as this was our first submission for an industry award! Although we didn't win, we were delighted to have taken part and attend the glitzy event as a team in Melbourne. Congratulations to all of the other finalists including our sister company Lotus People and of course to the winners in all categories.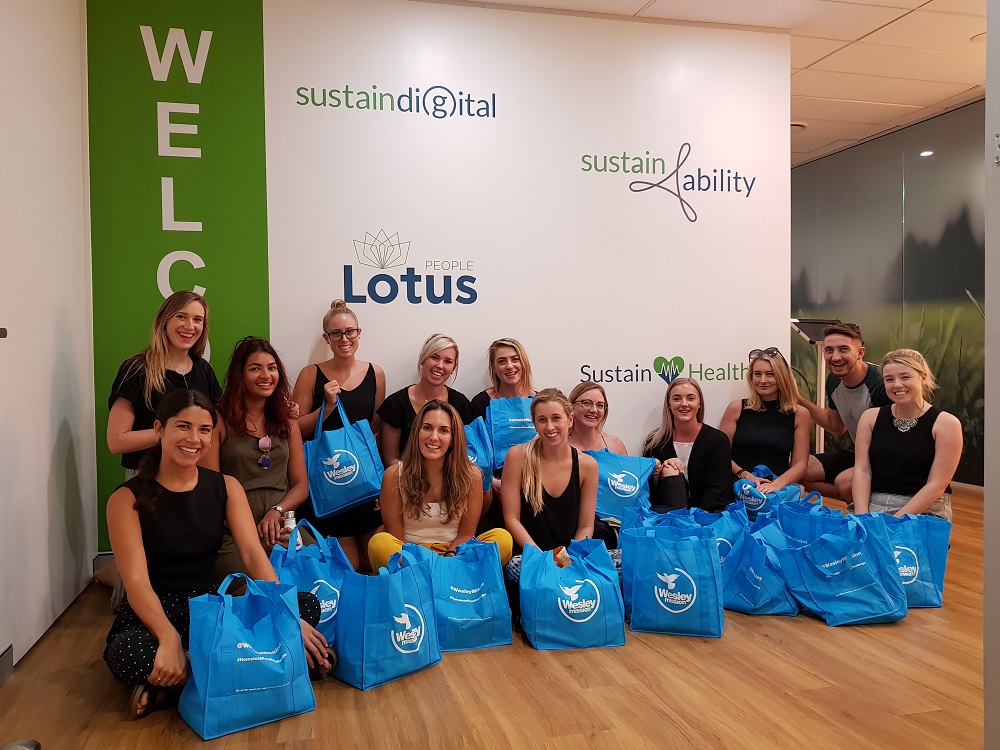 Charity Mission: Buy a Bale, It's in the bag and Wesley Mission
As a team and a company, we strongly believe in paying kindness forward and this year we have partnered with a number of organisations to share the love and help the people in need.
At the start of the year, we spent the morning with the Wesley Mission team and completed their "Homeless Food Challenge," where we had a budget of $10 each and we have to feed a homeless person 3 meals for 3 days (it wasn't the easiest of tasks that's for sure!)
In August 2018, Australia was experiencing the worst drought since the millennium which lead failing crops and farmers struggling to feed and water livestock. This had a massive effect and especially so in remote and regional locations, directly affecting towns and communities we work closely with. SustainHealth supported the  Buy a Bale campaign, to help raise awareness for drought-affected communities and  raise funds. We also hosted 'Beers and Bingo' for the team where all the gold coin proceeds were donated to the Buy a Bale campaign to help those in need.
Finally, as the year comes to an end, we partnered with Share the Dignity to support their "It's in the bag campaign", this was the second year we joined forces with this charity, creating goodie bags for women and girls who experienced domestic violence or homelessness, collecting 21 bags in total, what a fantastic achievement!
SustainHealth is growing up  – When 1 became 9…
It's great to be able to look back and see how SustainHealth blossomed! This time last year it was just myself and Kay (which was great!) so it's crazy to think we are now a team of nine who are doing an amazing job! Our team are the key to our success and allow us to offer more recruitment solutions nationally, we have now extended our services across NSW, QLD, WA, NT, ACT and VIC.
It really has been a wonderful year and we look forward to what next year holds. From all of the team at SustainHealth, we would like to wish you a safe and happy festive season!
Thank you for all of your continued support and we look forward to partnering with you in 2019!
Written by:
Ami Flowers
Recruitment Consultant | Nursing | WA & NT
Ami@sustainhr.com.au
02 8274 4618 | 0412 393 001