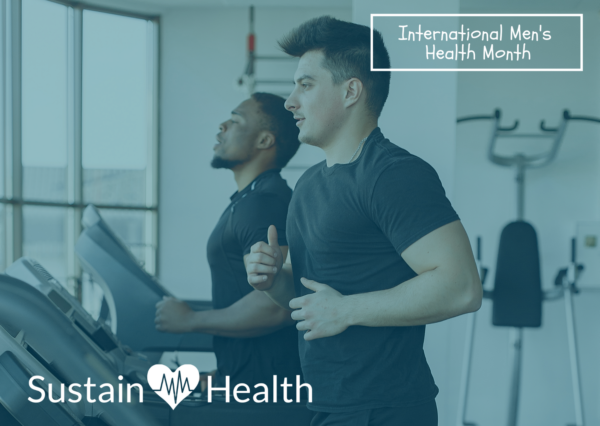 SustainHealth: International Men's Health Month 2021
During the month of June, Men's Health Month has been recognised annually to highlight the importance of the health and wellness of men, heighten the awareness of preventable health problems and encourage early detection and treatment of disease among men.
Health professionals and organisations engage in activities internationally to advocate the health and wellbeing of men and encourage them to seek regular medical advice and early treatment for disease and injury including cancer, heart disease, and depression.
This year's COVID-19 pandemic has seen that more men than women have died from COVID-19 despite a similar number of confirmed cases in each sex.
A scary statistic is, on average in general, men die almost five years earlier than women. Part of the reason is that men are more reluctant to go to the doctor – this contributes to men's vulnerability to COVID-19.
It seems simple but if you're sick — see your doctor. According to studies, 40% of men said that when sick, they delay seeking medical care for a few days; and 17% per cent said they would wait "at least a week."
Don't wait! We at SustainHealth, encourage all men to listen to their bodies and be sure to get regular checkups and get treated and vaccinated. Not only will you live longer, you'll have a better quality of life.
SustainHealth works with a number of male health care professionals, and a percentage of them are within men's health-focused roles. We would like to thank all men who are currently working in a men's health role within the healthcare industry.
The official symbol for the month is a blue ribbon and whether it is your friend, brother, dad, partner, or colleague, show them you care about them and their health by wearing blue.
To learn more about working with SustainHealth, please call our Compliance Lead, Rachell on 02 8274 4687 or email info@sustainhr.com.au.