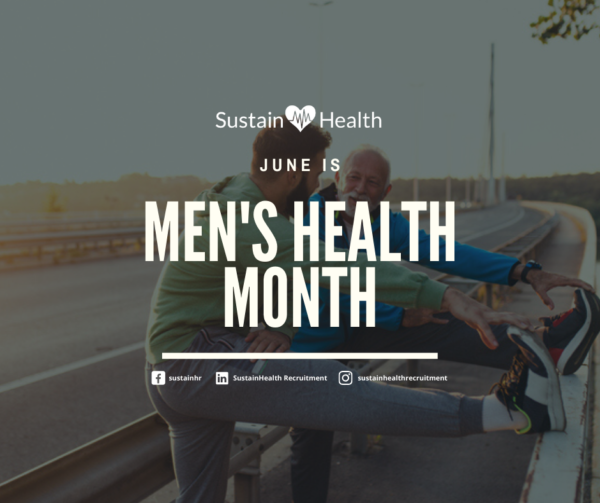 SustainHealth: International Men's Health Month
The month of June is Men's Health Awareness Month. Here at SustainHealth, we encourage an open and supportive environment in which we offer services to aid in the support of a healthy lifestyle. Men's Health Month was first introduced to the U.S in 1994, where it then became an international event in 2002. This led to the celebration being adopted by the UK, Australia, Canada, Ireland, New Zealand, and many more!
During the month of June, organizations and individuals arrange activities and events which engage men and advocate change to health policies. Not only does this put men's health on the map and get the word out, but it allows the country to draw attention to the poor state of men's health!
You may find members of the public are sometimes seen wearing a blue ribbon to show their support for the fight against prostate cancer. Unfortunately, men's health extends far beyond prostate cancer, the campaign looks to raise awareness to highlight all concerns such as family health, diabetes, osteoporosis, men's higher likelihood of suicide and being a victim of homicide.
SustainHealth works with a number of male health care professionals, and a percentage of them are within men's health-focused roles! We are always looking to spread awareness, especially about a subject which is not spoken about enough!
If you are looking to raise awareness and get involved, you can find events being held nationally at the Men's Health Information and Resource Centre website.
SustainHealth would like to thank all men who are currently working in a men's health role within the healthcare industry. Please remember, all lives matter!
If you are currently suffering from anything which has been mentioned in our blog, please contact Men's Line for a free confidential chat:https://mensline.org.au/phone-and-online-counselling/  or call 1300 78 99 78.
You can also reach out to our Compliance Manager, Cara Cole on 02 8274 4687 for a confidential chat relating to services SustainHealth can provide.