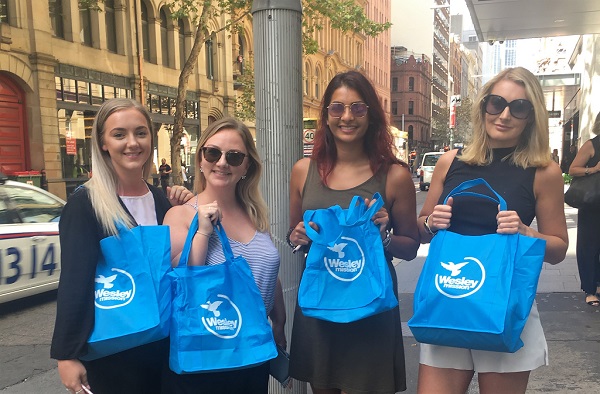 SustainHealth in Partnership with Wesley Mission
SustainHealth recently had the pleasure of spending the morning with charitable NGO Wesley Mission, giving us the opportunity to gain insight into the lives of those people who are sadly experiencing homelessness in the city we call home.
Sometimes it's important to stop and think about just how lucky we are, most of us are fortunate enough to have access to facilities, enough money to buy food, a bed to sleep in at night, a roof over our heads and most importantly, the majority of us have a support system of friends and family to support us through the good days and the bad.
Common perceptions of homelessness are often centred around men and women sleeping rough in doorways on city streets, however as we discovered the reality of homelessness is often much less visible and the profiles of those experiencing homelessness more varied than this stereotype.
Homelessness is a complex and prevalent issue in Australia. Whilst there is a desperate need for appropriate and affordable housing, it's also essential that we offer support through long term, wrap-around services to reduce the cycle of social instability, mental illness, domestic violence and poverty that lead to homelessness in the first instance. This is where Wesley Mission help to bridge the gap. They have been caring for people since 1864 and offer services such as mental health and disability support, housing and accommodation facilities as well as offering catering and personal hygiene packages to name just a few of their available services.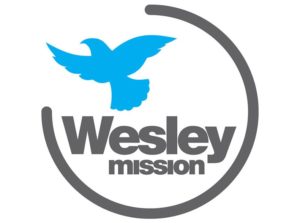 Along with ours sister company Lotus People, the SustainHealth team spent a morning with Wesley competing in their Homeless Food Challenge.
After a short briefing session, we were split into teams and each provided with a different and realistic scenario faced by a homeless person each day. Provided with a budget of only $10 each, we had to feed a homeless person 3 meals per day for 3 days. If you have you ever tried to feed yourself  3 meals per day for 3 days with just $10, I'm sure you will agree that it's no simple task!
As we franticly ran around the streets of Sydney looking to get the most for our money, whilst still considering the nutritional value of each meal, it really hit home just how hard it would be to experience homelessness and poverty. Just how often do we walk around our local supermarket totalling up our food as we go, not least sticking to a strict budget? I think about my daily coffee on the commute to work and that alone would pretty much wipe out my 3 day budget there and then, it really was an eye opener!
The greatest surprise of the day was the extreme generosity of the business owners throughout the city of Sydney, donating food, basic hygiene products and even beauty products and cosmetics, totalling over $300! It was truly amazing…thank you to all of those who offered their support!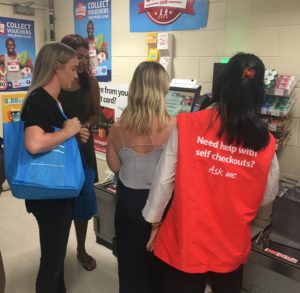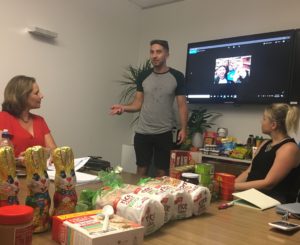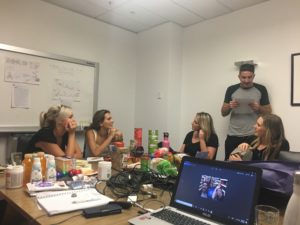 On our return to the office  everyone presented their haul, with SustainHealth's director Kay being one of the very worthy winners! Knowing that such a fun and challenging experience was actually going to contribute to such a good cause felt great, all food received on the day would be handed out at Wesley Missions CBD "connect" center to those in need.
Here at SustainHealth we strongly believe that everyone deserves a safe space to sleep at night and life's essentials like a warm plate of food. Small acts can make a big difference and you can help us reduce the cycle of homelessness. Start the ripple effect today.
To echo Wesley's mission statement 'Do all the good you can, by all the means you can, in all the ways you can, in all the places you can, at all the times you can, to all the people you can, as long as ever you can.'
In the spirit of doing all the good we can, Louts People and SustainHealth have now set up a permanent donation station in our office at 45, Clarence Street.
Wesley Mission are always on the lookout for volunteers or donations, to find out more please visit their website here.
Written by:
Louise Barton
SustainHealth Recruitment
Recruitment Consultant | Nursing & Midwifery | Queensland
Louise@sustainhr.com.au