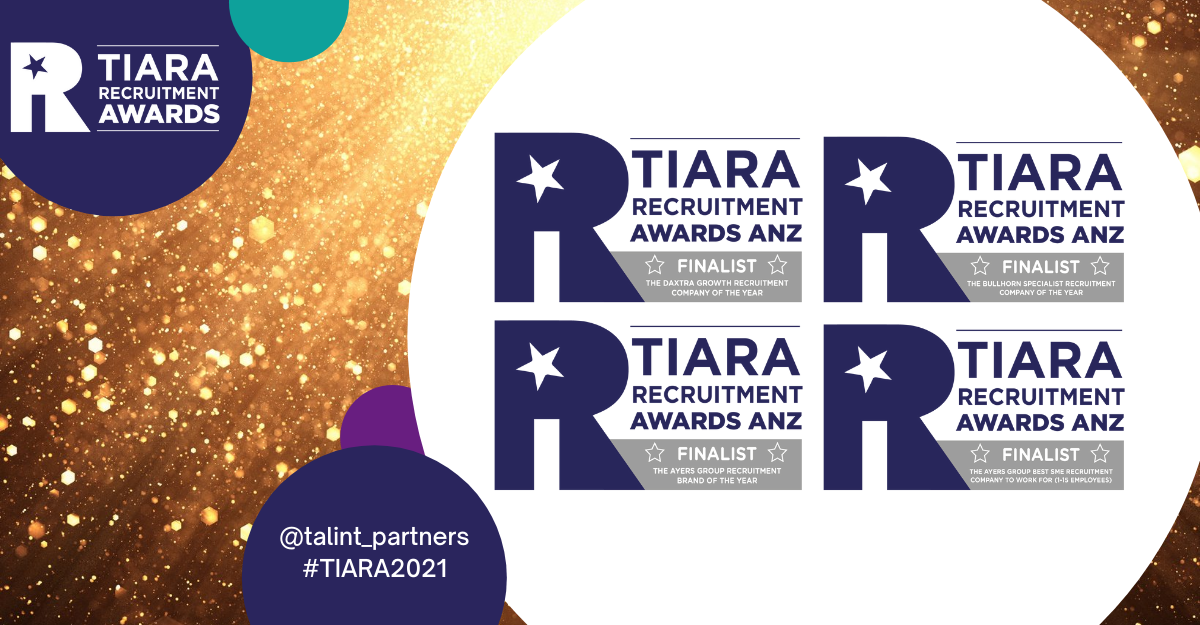 SustainHealth: Finalists At The TALiNT Partners 2021 TIARA Recruitment Awards
SustainHealth have recently been announced as finalists at the TALiNT Partners 2021 TIARA Recruitment Awards!
The TIARAs recognise excellence, innovation and growth in the recruitment sector across 16 award categories. They have had a high standard of entries from a wide range of different organisations this year. With the finalists being selected by a panel of expert judges from the recruitment sector, it's truly an honour to be recognised for the work we do here at SustainHealth.
We are proud to be finalists in the below categories:
The Daxtra Growth Recruitment Company of the Year
The Bullhorn Specialist Recruitment Company of the Year
The Ayers Group Recruitment Brand of the Year
The Ayers Group Best SME Recruitment Company to Work (For 1-15 Employees)
At SustainHealth, we are extremely proud of our amazingly talented team, who have been consistent in offering customer centred recruitment solutions to each and every one of our clients and candidates.
We are thankful for the support and encouragement from each of our candidates, healthcare clients, and business partners. Thank you for the relentless support and for believing in our service.
Congratulations and best of luck to all the finalists!
We are looking forward to the virtual awards ceremony on November 25th and thank the healthcare community for their continued support of the SustainHealth team!
https://aus.tiara.talint.co.uk/finalists2021/
For more information about working at an award-winning company, please contact our team at info@sustainhr.com.au or 02 8274 4677.