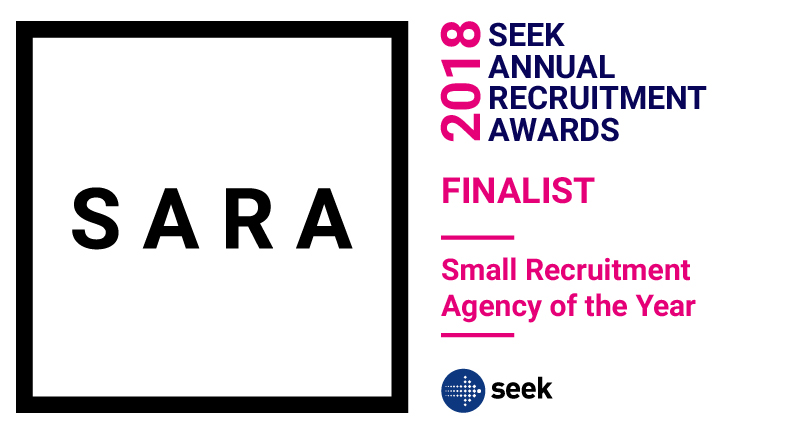 SustainHealth: Finalists at The SEEK Annual Recruitment Awards!
What a wonderful way to start our second year in business, SustainHealth have recently been announced as finalists at the 2018 SEEK Annual Recruitment Awards!
The SEEK Annual Recruitment Awards recognise the work of industry leaders and celebrate innovative agencies who advocate for excellence. With the finalists being selected by a panel of expert judges from the sector, it's a true honour to be recognised for the work we do here at SustainHealth.
As our first award submission after a successful first year in business, SustainHealth are extremely proud to be one of five finalists in the Small Recruitment Agency of the Year  category.
At SustainHealth, we are extremely proud of our amazingly talented team, who are dedicated to offering customer centred recruitment solutions to each and every one of our clients and candidates. It's was the SustainHealth team who helped to ensure our nomination became a reality and the SARA's are a fabulous way for us to celebrate such a great start to our second year as a company.
We continue to be greatful for the  support and encouragement from each of our candidates, healthcare clients, and business partners. Thank you for the relentless support and for believing in our service since inception.
We are looking forward to awards night in Melbourne on November 15th and thank the healthcare community for their continued to support of the SustainHealth team!
#fingerscrossed #goteamSH #SARA #finalists