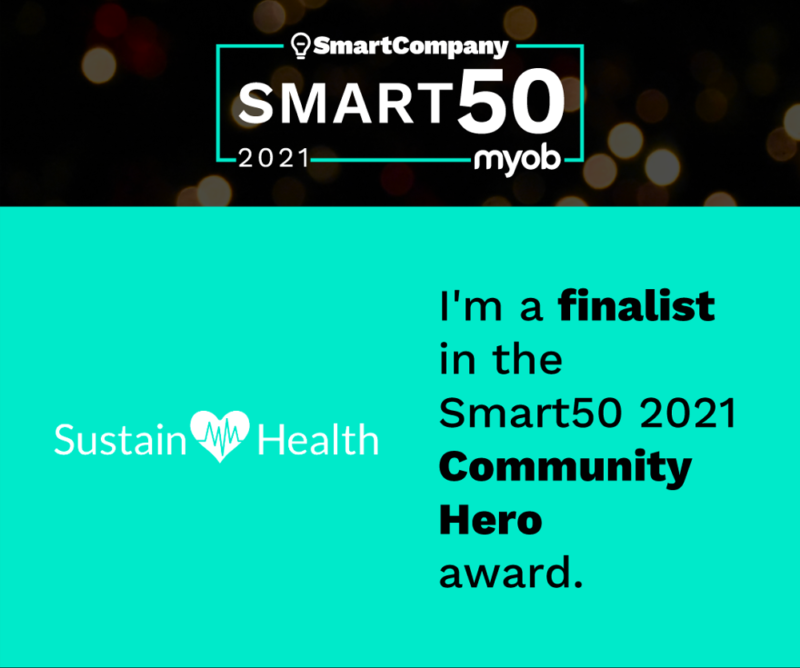 SustainHealth: Finalists At The 2021 Smart50 Awards
The SustainHealth Recruitment team attended the 2021 Smart50 Awards last December 8th.
We would like to thank the SmartCompany for the recognition and it was an honour to be shortlisted as finalists in the Community Hero category.
SustainHealth Recruitment has been placed number 35 in the "Smart50" list.
Congratulations to all the winners and all the other amazing businesses who were finalists.
For more information about working at an award-winning company, please contact our team at info@sustainhr.com.au or 02 8274 4677.