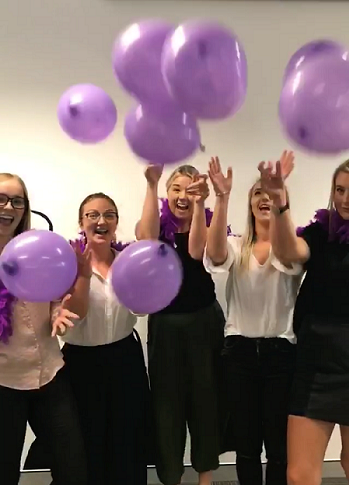 SustainHealth: Celebrating and Continuing to Press for Progress
As a relatively new company director I'm always inspired by stories of women who are trailblazing in their field and one things for sure, it's an exciting time to be a woman, not to mention a woman in business.
As part of the global "press for progress" campaign this International Woman's Day, women across the globe are speaking their truths about inequality, abuse of power and the gender pay gap in their places of work.
Here at SustainHealth Recruitment we are currently an all female team and each of us are excited about the future for women in the workplace and are committed to contribute and make a difference.
The team and I were chatting recently about how we are all proud to be living and working in a time where women are being recognised like never before for their achievements, not to mention are having babies and running thier country! Whilst we all agree that it is without doubt there is still significant room for improvement, we wanted to celebrate the positive steps taken towards gender equality this IWD and recognise the awesome women who's messages and work have resonated strongly with us.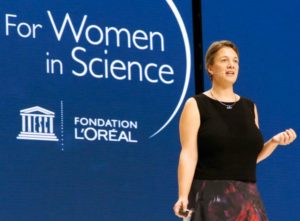 One such seriously kick ass woman is our Australian of the Year, Professor Michelle Simmons is a quantum physicist, mother and wife. Simmons gave a powerful and insightful acceptance speech on January 25th and spoke on her experiences of being a female in a notoriously male dominated industry, her words certainly packed a punch! Michelle points out that as females we run the risk of living up to self-fulfilling prophecies and expectations others attached to us. Michelle advocates for  women to think differently and highlights that there is power in defining who you are and not what others expect you to be. She outlined five key mantras that have been the secrets to her success:
Defy the expectations of others and expectations you have for yourself
Do what's hard
Place high expectations on yourself
Take risks
Do something that matters
Michelle's words are inspiring and empowering, she embodies the progress we have made as a gender and is a wonderful role model for young girls and women. She remind us that we can defy the odds that (from time to time) we may feel are stacked against us.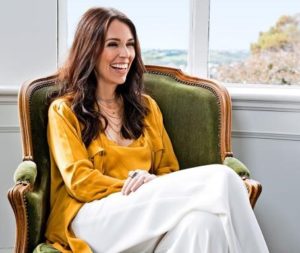 This year another inspiring woman, Jacinda Ardern, the Prime Minister of New Zealand announced her pregnancy. Jacinda advocates that every women should have the choice of a successful career and the opportunity to have and enjoy their family. In a recent speech, she made the bold and VERY true claim that she is "not the first woman to multitask, work and have a baby". The only  difference is that Jacinda is having a baby whist she leads her nation. Her message shines as spotlight on the future of parenting vs career. Jancinda is living proof that we really can and should have it all. Our home lives and careers are evolving past outdated pre conceived stereotypes and are changing for the better. We are loudly and proudly accepted and we accept ourselves as mothers as well as CEO's and indeed even Prime Minister's!
As a team SustainHealth could not be more excited to be celebrating International Women's day together this year. We are proud to celebrate those amazing girls and women who have paved the way for us to be in the positions we are today. As a business we vow to continue the "press for progress" and continues to influence and foster positive change.
If you are keen to learn more about what we do here at SustainHealth Recruitment, please do not hesitate to reach out on the below contacts:
02 82744677
info@sustainhr.com.au