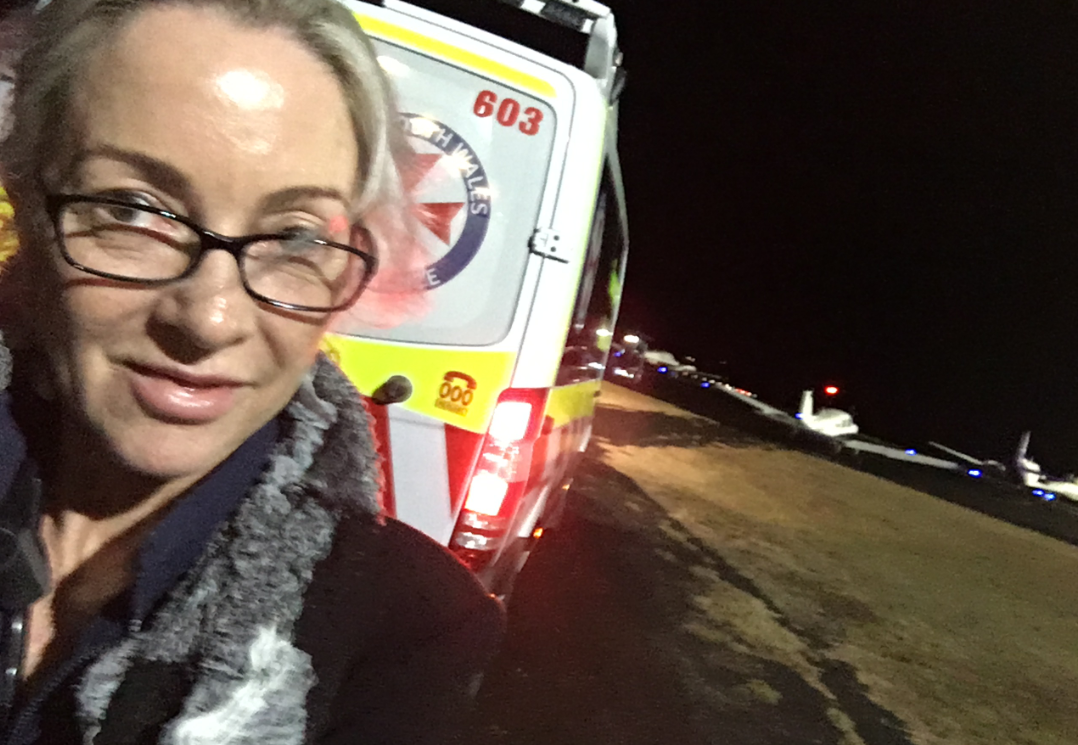 SustainHealth Candidate Experience Series: ICU Nurse Heidi's Top Tips for Working Rural
SustainHealth has recently starting working with a standout ICU Nurse, and she kindly agreed to talk about her experiences working on rural nursing contracts and her reasons why.
Heidi is a brilliant, down to earth nurse who wanted to share her journey with us and offer up her top tips for getting the most out of your experiences nursing in outback Australia.
We ask Heidi a couple of questions about her experience and advice to others, this is what she had to say.
What is your current role?
Intensive Care Unit (ICU) Nurse (a city one) . I have only done 4 rural contracts. Not remote! The reason why I say city nurse is because remote nurses do a lot more scope than myself.
How many years' experience do you have?
I am 52 years old! Work that one out! I have got over 25 years in ICU though.
Why do you like working in ICU?
The reality is;
It's about me. I've never had an interest in maternity, paeds, oncology or any other areas of nursing. My personal choice came down to medical wards, ED or ICU.
I started out in a respiratory/dialysis ward.
Ward nursing was and is often enormously physically demanding, the amount of paperwork (particularly now) overwhelming and there never seems to be enough time or nurses to do the job. I was often tired and frustrated, wishing I could do more for patients and it distressed me to leave tasks for the next shift to have to complete.
While loving the fast pace, (sometimes) chaos and unpredictability of ED, it is a mental struggle to not be the perfectionist my anal retentive, Type A personality demands of me.
So while I've done my time and enjoy working in other areas, I never felt I was doing a good job; nor was I good enough nurse.
I like having only one or two patients (at the most) and feeling like I've cared for them to the best of my ability and done everything I possibly could with the time and resources at my disposal (and ICU has resources that few areas can match).
So my choice of ICU has been purely selfish; it's recognising what I am physically and mentally capable of doing day after day; what is sustainable, less stressful and more enjoyable for me. It's about me feeling I'm doing my best for patients and I feel like I'm a better nurse. I have far more good days than bad.
I'm happiest in an environment with lots of expensive machines with lights that go "bing".
What's an interesting fact about you?
I wasn't always a nurse. I have a Degree in Film and Media Studies.
Where are you currently located?
Manning Hospital, Taree NSW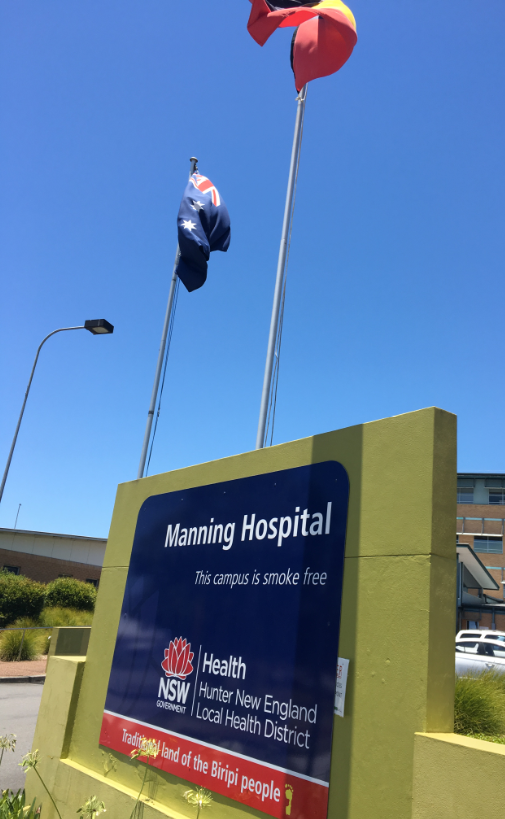 How long is your contract for?
10 weeks, 4 weeks to go.
Why did you choose this location?
I didn't! Crissie from SustainHealth chose it for me. I am a rural nurse, so there is a limit to where I can go. I am limited to places where I can drive from major cities and the timing worked well for me. Manning is convenient for me because it is close to home. I am homesick at the moment though. I am very reliant on my agent to offer me the right contract. It's all about us getting to know each other and Crissie knows where I like to go and me on a personal level. She listens to where I am currently and where I want to go. It's a communication thing between me and my agent. Very important to get right!
What have been the highlight of your contract?
OMG! When I think highlights, Manning is the prettiest place I have been. There's amazing beaches and great locations nearby. There're so many things that are in reach here. Highlights are what you make of it, you can make it great or you can make it not so much. I am there as a contract nurse. I work extremely hard, I am here to work but I make the most of being somewhere different. I have a car and I drive everywhere. I go traveling and see things. The car is a lifeline to me with getting out and seeing things! You can turn your work into your own jail if you aren't careful. You need to get out and do things. A lot of contract nurses are very outgoing people and do this regularly.
What do you want your fellow contractors to know about your location or job role?
If I can give any advice, the first thing I say when I walk into a new unit is that I will make mistakes. Every hospital or unit has different policies and procedures. I will do things out of their regular practice, it's still in the scope but I ask for them to pull me up on it so we can all get on the same page ASAP. Please be upfront and keep the communication open is what I tell nurses going on contracts for the first time. You will make mistakes, not big things but little ones. You won't always feel you fit in initially, accept their ways and remember that you there to do a job.
What essential items do you take with you when you leave home to work on a contract?
It depends on my location but I need to take my own beautician and hairdresser to all locations! Nah, I am only joking! It depends on the location and you need to do your research on the climate. I will be going to Bathurst for my next contract and the temperature has been going down 7 at night time. I will be taking warm clothes for night but also cooler clothes for the daytime. The other big thing is my mobile office! My laptop, scanner and printer plus own Internet connection and don't rely on others' wifi (over 10 nurses using it at once can make it very slow!) I always take hard copies of documents with me a red folder and if my red folder goes up in flames, I am dead meat! I take also my own coffee supplies as well. Also, somethings to entertain you when you have down time, I even take my own DVD player, one place I stayed in only had a VHS player! My car is also very important for me. Some people will hire a car when on contracts so they can get around. Some nurses will chip into as a group to get one car and that seems to work really well for them.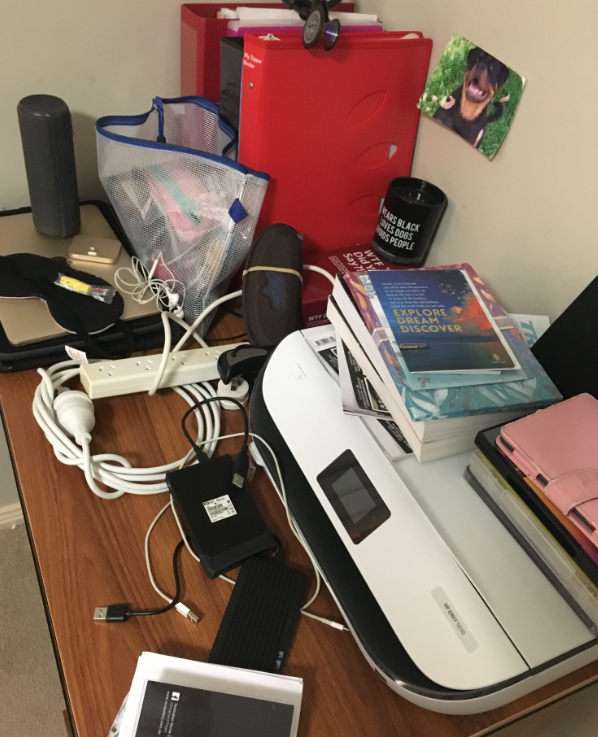 How did you hear about SustainHealth?
I didn't! Belle from SustainHealth rang me out of the blue and passed me over to Crissie, who looks after the NSW contracts. I had my resume on SEEK for a while and you guys had pulled it off SEEK, so gave me a call.
How have you found the service from your consultant at SustainHealth?
They are brilliant! Crissie has stood up with a lot. I keep saying I am going to drop in when I am in Sydney next! I'll bring some drinks, I don't know if she will be able to keep up nurses. I am comfortable with ringing SustainHealth at any time. I am old-school so ringing is very important and people who are not talking to their agent is not a good thing. I am truly comfortable with ringing Crissie and saying whatever I'm comfortable with, the good and less good.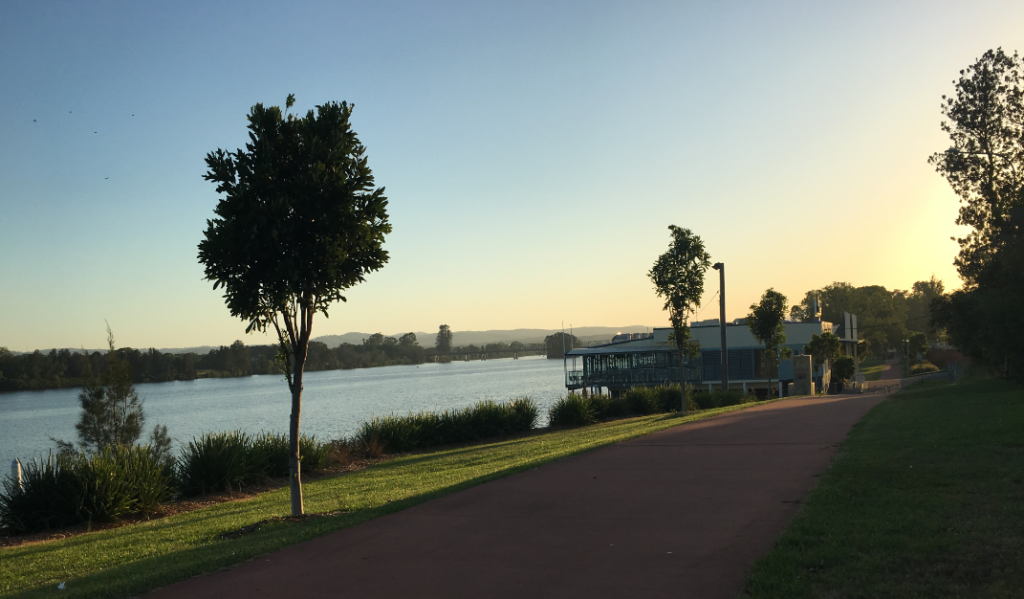 Would you consider working with SustainHealth again?
I am off Bathurst next! I have been there before and I liked it. The unit is hilarious and Crissie rang Bathurst; talked me up and ask if they wanted me back. Crissie lined that up for me and I am looking forward to going back.
Would you recommend SustainHealth to colleagues or friends?
Sure, yes. Already have! I tell them, don't deal with consultants that won't pick up the phone! I am not trying to poach people, but SustainHealth is there for me. I let the other nurses I work with know about SustainHealth and how they treat me.
Final Word: What is your top tip for other health professionals when choosing their next contract?
Ummm, oh, it is so hard, for me it's about location and getting back home. It's about having good communication with the consultant. I can't just be talked into a hospital and it's all about the consultant knowing me and what I want. Id say thing about, what is your need? Sorry, it's very selfish but it's work, what do I want from my next contract? Tell the agency what you want. Let the agency do the work.
Thank you to the wonderful Heidi for sharing her honest insights on the world of rural contract nursing!
If you would like to learn more about how SustainHealth can help you find your next contract in NSW or beyond, contact the fabulous Crissie Atkinson on the details below.
Crissie@sustainhr.com.au
0282744648