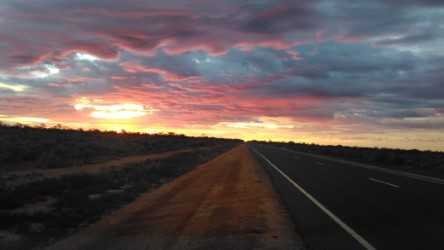 SustainHealth Candidate Experience Series: Hugh Registered Nurse and SustainHealth's Locum Of The Month
SustainHealth recently reached out to our Locum Of The Month, Hugh who kindly agreed to be a part of the SustainHealth Candidate Experience Series and answer our questions in regards to his time working in as a Registered Nurse in New South Wales.
Hugh has been working as a Nurse for over 35 years.
We asked Hugh to answer a few questions of his career and working with SustainHealth, here is what he had to say:
What is your current role?
I am a Registered Nurse, specialising in Oncology.
How many years of experience do you have?
I have been a Registered Nurse for 35 years and has spent the last 15 or 16 years in Oncology.
How do you like working in your department?
I have two different perspectives in regards to why I enjoy working in Oncology. The first is the practical challenge of chemotherapy and the high degree of skills required such as IV. The second is the honesty of oncology; patients are open and communicate honestly. I find that it keeps me grounded.
Where are you currently located?
I am currently working in Broken Hill, NSW with SustainHealth.
How long is your contract for?
My contract is for 11 weeks.
Why did you choose this location?
I chose Broken Hill for many reasons, these are because:
The dates on offer were ideal
Oncology is a discipline I enjoy working in
I get to see a new areas of Australia and it is a beautiful country
Broken Hill is an outback opportunity and you need to seize opportunities when you can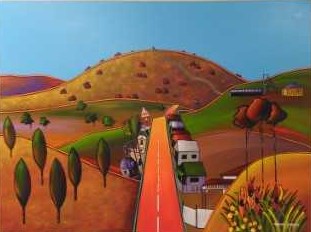 What have been the highlight of your contract?
The highlights of my contract are that I get to explore and see what's around the corner or the next tree. I find it interesting on what the fundamentals of changing locations are. I also enjoy working with my current team.
What do you want your fellow contractors to know about your location or job role?
For anyone interested in oncology, I would wholeheartedly recommend this. It is a discipline that is very rewarding and creates professional and personal opportunities.
What essential items do you take with you when you leave home to work on a contract?
Clothes to suit your climate
Wireless speaker for your phone
Sharp knife and a knife sharpener for food
Rice cooker and a blender
Movies on an external hard drive
I pack my life in the back of my car
How did you hear about SustainHealth?
I learned about them through advertisements and rang up to speak to SustainHealth.
How have you found the service from your consultant at SustainHealth?
The people are really helpful and friendly. They are willing to go out of their way to find contracts for me or anyone they engage with. All of my questions were answered promptly by the team.
Would you consider working with SustainHealth again?
Yes, I would.
Would you recommend SustainHealth to colleagues or friends?
Yes, I would.
Final Word: What is your top tip for other health professionals when choosing their next contract?
Have an open mind and see it as an opportunity, you will be surprised with what you will enjoy. Having a positive attitude is another must!
Thank you to the amazing Hugh, who participated in our candidate blog for June and for sharing his experiences as a Registered Nurse. 
If you would like to learn more about how SustainHealth can help you find your next contract in NSW, please contact the fabulous Joanne Chai on Joanne@sustainhr.com.au or 02 8274 4660.