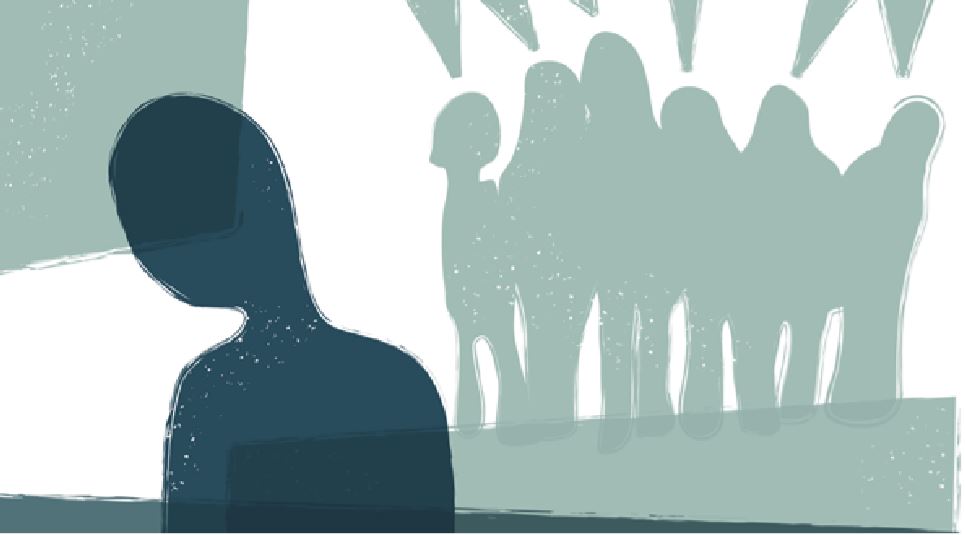 SustainHealth Candidate Blog: How I survived bullying and continue recovery
At the recent ACMHN Conference, the SustainHealth team had the pleasure of meeting with an extraordinary nurse and public speaker, who kindly shared her story about workplace bullying with us. Our team were so moved that we asked Helen if we could share her inspiring work with others and she kindly agreed. So thank you, Helen, it's our privilege to share this important message with our community of recruitment, health and wellbeing professionals.
"Bullying undermines the victim's deepest sense of self, of who they are. As adults, we think we have figured out who we are, and so to have that completely undermined and stripped away is utterly crippling and that is why it is so destructive. Bullying is the key workplace health and safety issue of our time. It can affect anyone in any job, regardless of what task they perform, what kind of people they work with, or of what industry they are part. These issues are not easy and they need to be tackled head-on, rather than ignored until they become so unbearable for people that they cannot face going to work".
– House of Representative Standing Committee on Education and Employment 2012, Workplace Bullying We just want it to stop, Canberra
The devastating effects of bullying are illustrated above and there is an abundance of research-based evidence detailing the detrimental effects. Statistics show 'staff on staff' aggression incidents, compensation cases and even suicides, which represents the extreme risks of bullying. As mental health practitioners, we are aware of risk factor management, therefore we need to advocate for change so that bullying stops.
During my one-year assignment as Workplace Health and Wellbeing Officer, I emphasised the importance of keeping our personal lives enjoyable, happy and fun as a strategy to cope with the stresses of work. However, none of us live in a 'bubble', nor are we immune to the traumas of life.
This was my experience and on the background of continued workplace bullying, I found myself struggling to cope, eventually, I was unable to function; it was like a sort of inertia where I could literally scarcely move. This was overwhelming. I was terrified at having to leave work. How would I ever return? What would happen now? Was I really beaten? Previously I had stated that I would not be intimidated out of my position, however, here it was; I was intimidated out of my position.
The memories of that evening are still vivid in my mind; that hopelessness to have to admit that I could not work. I did not even want to think of the word 'failure', but that was what it felt like, I had failed. My family was supportive, but I didn't know where to go or what to do.
I want to share this experience to support and help others in a similar situation, so you can survive and experience recovery.
I contacted my GP for professional support, who gave me a week off work, however, the situation started to get worse. While swimming, I had a panic attack; at the time I didn't know what it was as I had never had a panic attack before. I was at the deep end of the pool and just had to get out as soon as possible, but that meant swimming the full length to the shallow end. My GP started me on antidepressants, she told me to forget about work, it was important to relax and look after my health. Life is often so busy that we don't get time to relax; particularly with ongoing bullying, where we are perpetually challenged and threatened.
A Mental Health Plan was organised, and a referral made to a psychologist, the fees were supplemented via Medicare. This gave me a chance to talk and express my feelings, even those I was not aware of, or had never realised, such as that sense of 'not belonging' or perhaps that 'the team could work better without me' and the loss of self-confidence. The psychologist emphasised the need to 'slow down', I had explained that I felt like a tightly wound coil of wire; there appeared to be so much tension. At times I was acutely aware that this was a matter of survival. These are devastating feelings and thoughts which demonstrate the extreme risks of bullying.
I realised that medications and the expertise of my GP and the psychologist were not enough, it was now up to me to contribute towards my survival and recovery, to use my mental health knowledge and experience, to get myself out of this distressing situation. I devised some strategies and plans, to do the things I liked, things I enjoyed.
I love bike riding but thought I was too unwell to ride, but I tried it I found myself out for more than three hours! It was fantastic to enjoy the fresh air, freedom, and exercise; to see the terrain and smell the trees, to meet and chat with others.
I also went boating and found I could forget my worries; stayed overnight and the change of environment was a relief. The aloneness made me realise I could be independent, could plan and organise my time. This began to restore my self-confidence, knowing I could be happy again. The water and changes over the day had a calming effect.
There was time to enjoy some relaxing reading and I completed the works of Jennifer Worth, on Call the Midwife. These books were amazing, reinforcing the true meaning and purpose of the provision of a health service, to meet the needs of our communities, particularly for those who could otherwise not afford health care. Furthermore, the importance of our role in working together to provide the service.
Music too featured greatly. A song by Andrea Bocelli and Tori Kelly, entitled The Prayer, was most appropriate for me, even now. I felt that I had 'lost my way', I too needed to 'find a place, to be safe'.
Writing my personal journal was incredibly valuable. Previously I had emphasised writing only positive aspects and outcomes, but it was important for me to write about the hurt, about the difficulties and what I could not understand. Even now, when things appear 'a bit mixed up', I write it all down and can identify the problem which then, often easier to understand and manage. Somehow writing stabilises facts, allowing us to set them at rest; having dealt with the problem and given recognition or perhaps putting it into perspective.
Plans are good. Fairly early on, I set a goal to return to work even though at the time, I had no idea how this could be achieved. Gradually, over the next weeks, I began to prepare my writing on the bullying and what had gone wrong which I found therapeutic. I had refused to take out another grievance, as the first had obviously not worked, alternatively, a meeting was arranged to discuss the problems and how to move on.
My next major goal was to advocate for change and address the problem of bullying. I used my earlier research work entitled 'Professional Leadership in relation to Workplace Bullying'. My abstract was accepted to give a presentation at the Australian College of Mental Health Nurses Conference in Cairns. This was an amazing opportunity to share my work and connect with my peers and colleagues.
Our responsibility towards each other was emphasised, as equally important to that of our responsibility towards our patients or client. The response was incredible, many of you shared your concerns about bullying incidents within the health service and recognised the need for change. Here is some of the feedback:
• One nurse had been bullied for seventeen years
• Others witnessed groups bullying an individual colleague but felt powerless to intervene
• Another reported that the bullying was 'rife'
• Comments of welcome and appreciation that this subject was being addressed at conference level
I feel privileged to take a stand to oppose the growing problem of bullying. Current studies have progressed to ask, 'Why the bullying does not stop'. Breaches of the Workplace Health and Safety Award have been identified. Legislation is examined to determine the structure of the Health Service, in relation to the Nurses and Midwives Awards and Agreements within the Industrial Relations Act 1984 and the State Service Act 2000. Rights, powers and responsibilities are explored, regarding Employees, Unions, Australian Health Professional Regulation Agency, the Registrar, the Commissioner, and the Minister. Referral and Appeals processes have been recognised. Findings show that the Health Service system has adequate structure and powers to ensure Workplace Health and Safety, however, the problem of bullying persists and should be addressed.
In the meantime, until the problem of bullying is resolved, we need to develop strategies for survival and recovery, so 'take my hand and walk with me', together we can make a difference.
At SustainHealth, we promote an open and safe workplace in conjunction with a healthy lifestyle for all our internal teammates as well as our remote health and wellbeing staff.
We would like to thank Helen again for sharing her experience and insights. If you or someone you know is suffering because of a toxic and unsafe workplace, you can reach out to CRANAplus Bush Support Services, who will offer you free 24-hour counselling services.  You can reach their qualified team of Psychologists on, 1800 805 391