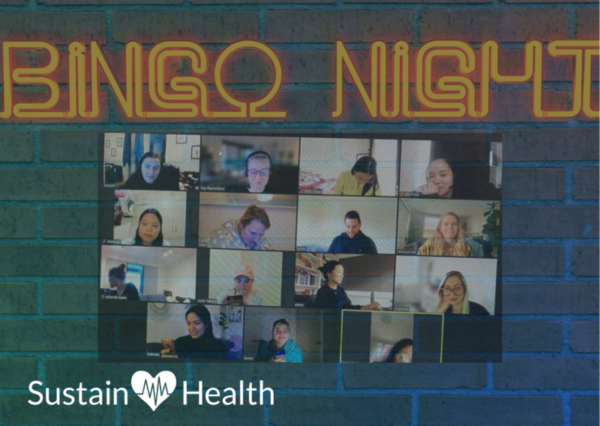 SustainHealth: BINGO Bonanza!
Throwback to our SustainHealth Recruitment "BINGO BONANZA"!
The whole team were excited, first for "the line" and then "the full house" and with a 2-hour "snooze button" to play for, who wouldn't want to be in it to win it! 🙌🏻
Such a fantastic way to enjoy some team time online.
Thank you to our "Bingo Master", Aoife Waters, for bringing the energy and the fabulous "BINGO hat"! 🧢
#teamtime #remoteworking #sustainhealth #recruitmentwithheart #midwifery #team #agedcareaustralia #bingo #loveyourwork #teambuilding #goodenergy
If you are looking to take your first or next step into remote nursing or seeking that perfect candidate, we would love to talk further.
Feel free to reach out to info@sustainhr.com.au 02 8274 4677