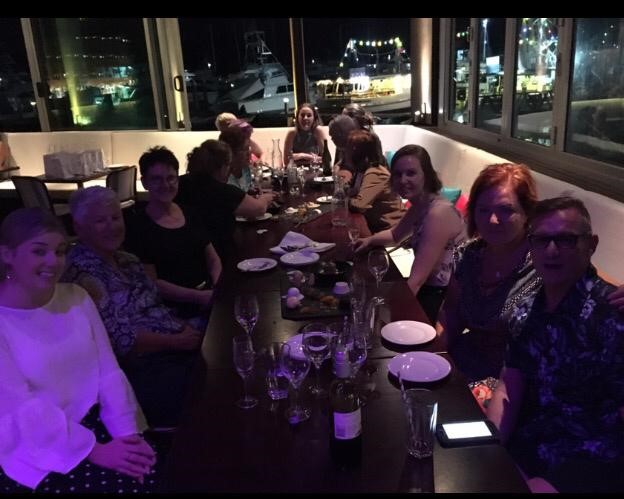 SustainHealth at the Australian College of Mental Health Nurses Conference
SustainHealth Recruitment had a fantastic time at the 2018 Australian College of Mental Health Nurses conference in October 2018 in Cairns, QLD. The event left our team feeling inspired and informed about the mental health space.
We had the pleasure of hosting dinner for some of our amazing clients and candidates at the conference. It was a night to remember for us all. Thank you to everyone who joined us and for making our team feel so welcome.
ACMHN 2018 featured a multitude of new speakers. The conference was a great avenue to build a network of like-minded people who are diverse and are able to share best practices and experiences. The theme 'Mental Health is a Human Right' was supported by several streams, each with a strong focus on evidence-based examples of best practice. The speakers considered and discussed the ways in which mental health nurses work to improve outcomes for and with people experiencing mental health issues, with a focus on improving, maintaining and preserving their human rights.
We are excited to be part of the 45th International Mental Health Nursing Conference on 8 October 2019 to be held at Sheraton Grand Sydney Hyde Park.
We look forward to seeing you there.