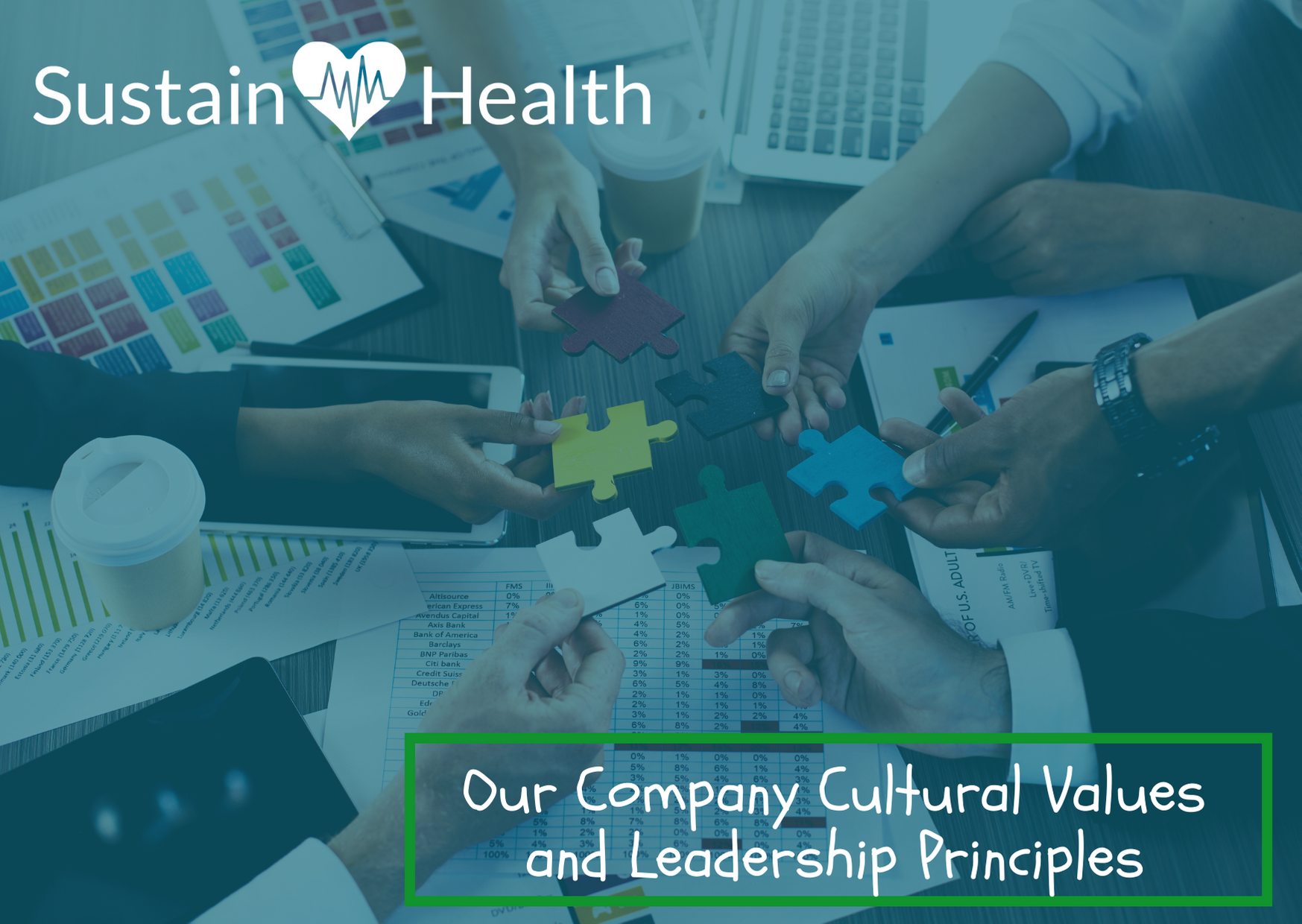 SustainHealth: Our Company Cultural Values and Leadership Principles
At SustainHealth we are led by our Values and Principles: The internal SustainHealth team are guided by 12 Leadership Principles and 4 Core Values, all our team understands and lives with these Values and Principles at all times.
Because of these Values and Principles, we challenge ourselves as a team to do better and consistently raise the bar for our customers. Our values and principles encourage constancy in customer excellence and internal ownership. From the internal values and principles, we have developed the Candidate Code of Conduct and 4 Candidates' Values which in turn ensures that we only work with and represent the best health and wellbeing professionals in the market.
Our specialist multi-award-winning team will offer the best in customer service excellence and will, without acceptance, deliver "Recruitment with Heart" at all times and at all levels. Our intention is to always raise the bar higher for our customers and challenge ourselves and learn from our direct customer feedback.
Our Company Cultural Values are: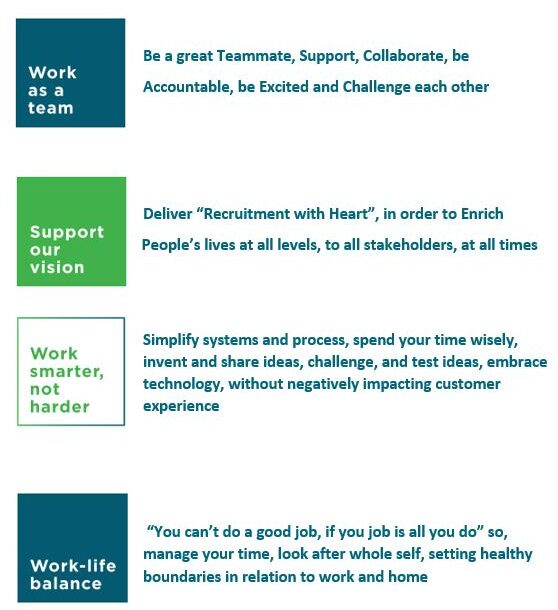 Our Company Leadership Principles are: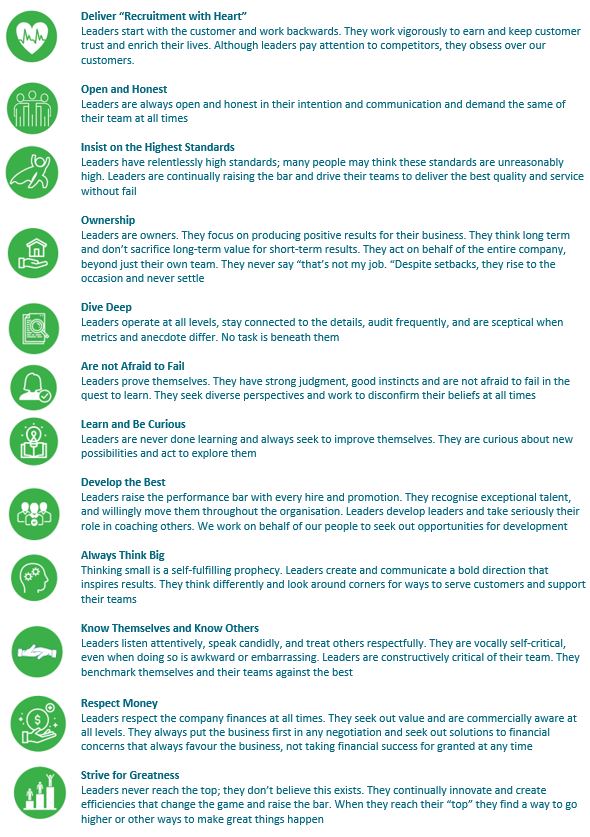 If you would like further information or a confidential chat, please reach out on 02 8274 46772 or email, info@sustainhr.com.au