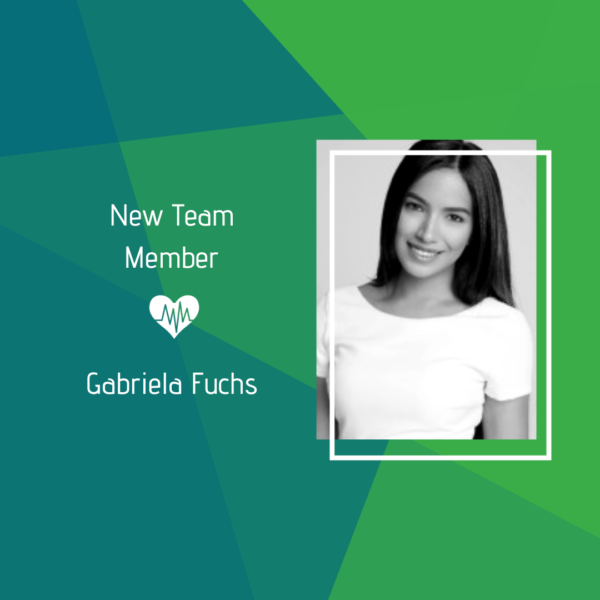 SustainHealth New Team Member: Welcome Gabriela Fuchs
We are excited to introduce our newest team member Gabriela Fuchs!
Gabi graduated with a bachelor in marketing and advertising specialty in digital marketing, she has fulfilled over 10 years of career in customer service, sales and digital marketing roles. She decided to take her customer experience and sales skills to another level by volunteering to assist the last two of her employers with candidate sourcing and recruitment processes. After experiencing the reward in helping people find their dream jobs as well as placing quality talent in responsible organizations that matched organisational and personal values, she decided to go into health recruitment full time with the aim of improving people's lives: those of the candidates and employers as well as the lives of people in need of competent healthcare professional for treatments and procedures, thus creating win-win situations for all parties involved.
Gabriela sees working in health recruitment as the perfect avenue to exercise her communication and customer service skills, advertising experience and sales exposure to make sure the right roles reach the right people, to convey the many benefits of working with SustainHealth's employers and to provide world-class candidate care to make sure new and existing candidates are happy and fulfilled with their new roles as much needed healthcare professionals.
When Gabriela is not sourcing candidates, she loves to release her creative side with art such as painting, as well as taking care of her wellbeing by cooking healthy recipes or practising strength training workouts and attending live music concerts or art exhibits and spending time with friends and family.
Welcome to the team, Gabi. We are excited to have you join the business.
If you are looking for recruitment support in Victoria, please reach out to Gabi today!
Gabi Fuchs
Recruitment Para Consultant | Nursing and Midwifery | VICTORIA
P: 02 8091 0656
E: Gabriela@sustainhr.com.au