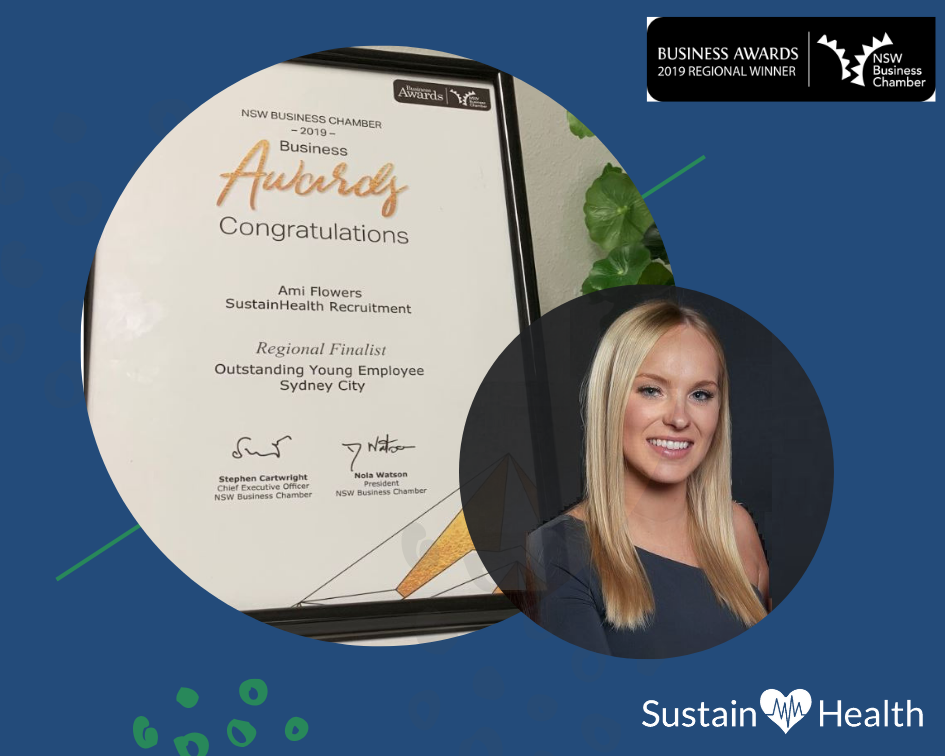 SustainHealth: Ami Flowers Finalist for Outstanding Young Employee at the 2019 Sydney City Regional Business Awards
Congratulations to our talented Senior Recruitment Consultant, Ami Flowers, who was recently a finalist for the "Outstanding Young Employee" Award at the NSW Business Chamber event on July 31st.
Your SustainHealth colleagues are extremely proud of your achievements, and we look forward to more awards and recognition in the future!
Want to know how to kick start an award winning career in the Healthcare Recruitment Industry? Reach out to our Director, Kay Reynoldson, who will be more than happy to make time for a confidential conversation.
E: kay@sustainhr.com.au
P: 02 8274 4677