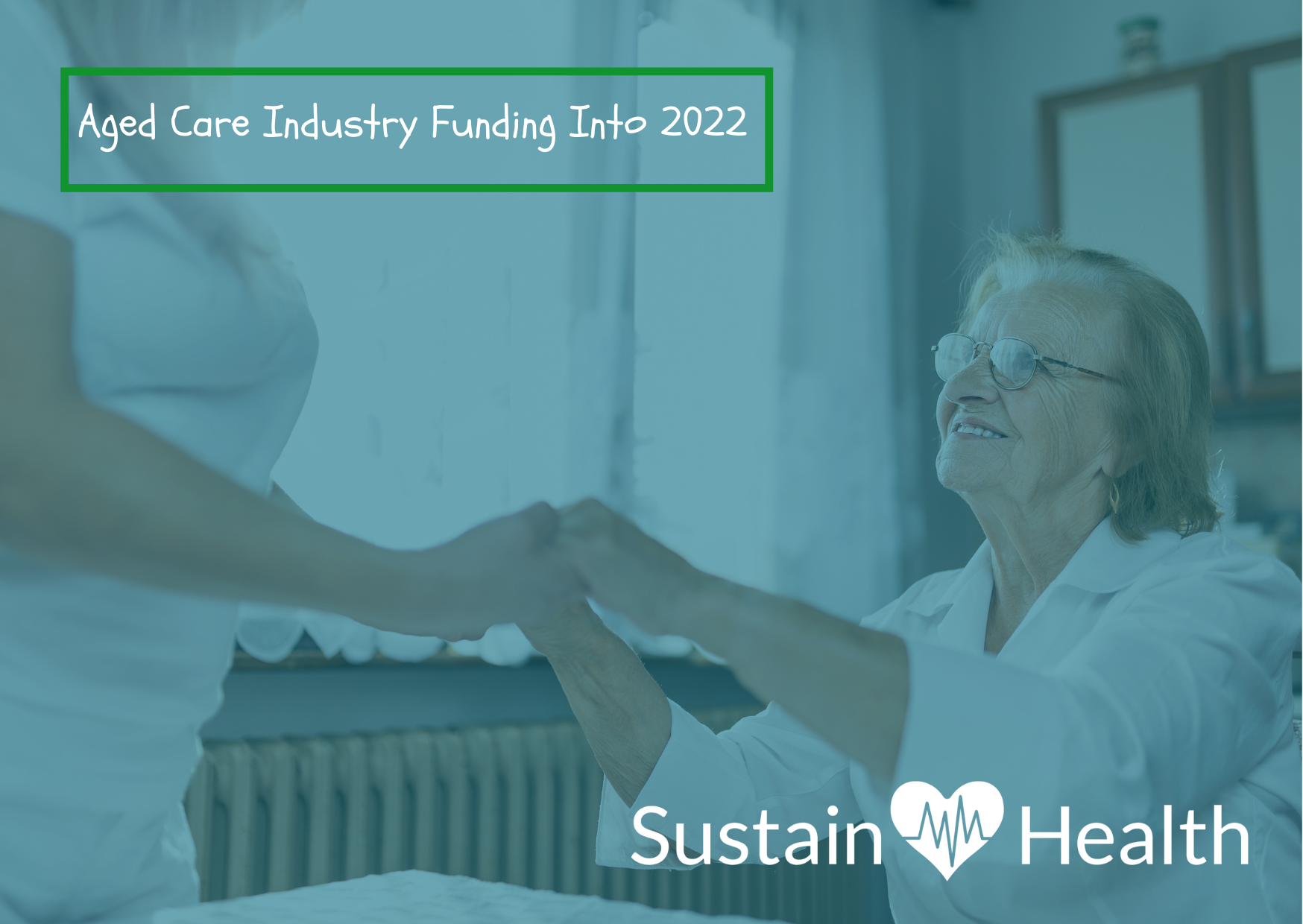 SustainHealth: Aged Care Industry Funding Into 2022
The aged care funding model is looking to change from the current Aged Care Funding Industry (ACFI) model to the Australian National Aged Care Classification (AN-ACC) effective 1st October 2022.
The reason for the reform is the Budget 2021-22 Aged Care Reforms that has three main components: variable, fixed and a one-off entry payment.
Variable funding will mean that each aged care resident is independently assessed, and their care needs are appropriately aligned.
The fixed funding will be dependent on the characteristics of the residential facility which will determine the amount of funding.
The 'one-off' payment will be applicable each time an aged care resident enters a facility. This will cover the costs related to transitioning into a new care environment.
The introduction of the AN-ACC model aims to deliver a funding model that better matches funding to resident needs; a more equitable distribution of funding; independent assessment of resident need for funding purposes, freeing nurses from funding paperwork; a new methodology for annual changes in prices informed by independent costing studies and advice.
In preparation for the AN-ACC transition, an independent assessor will assess all aged care residents based on their current care needs. They will use an assessment tool to undertake the assessment, which will be used to determine a classification for all residents.
There will be an initial assessment period that began in April 2021. In this duration, current funding has not been affected, and it will run alongside the current ACFI arrangements until the AN-ACC model begins on the 1st of October 2021.
If you are looking for recruitment support in Aged Care, please reach out to Charlotte today!
Written by:
Charlotte West
Recruitment Consultant – Aged Care
Charlotte@sustainhr.com.au