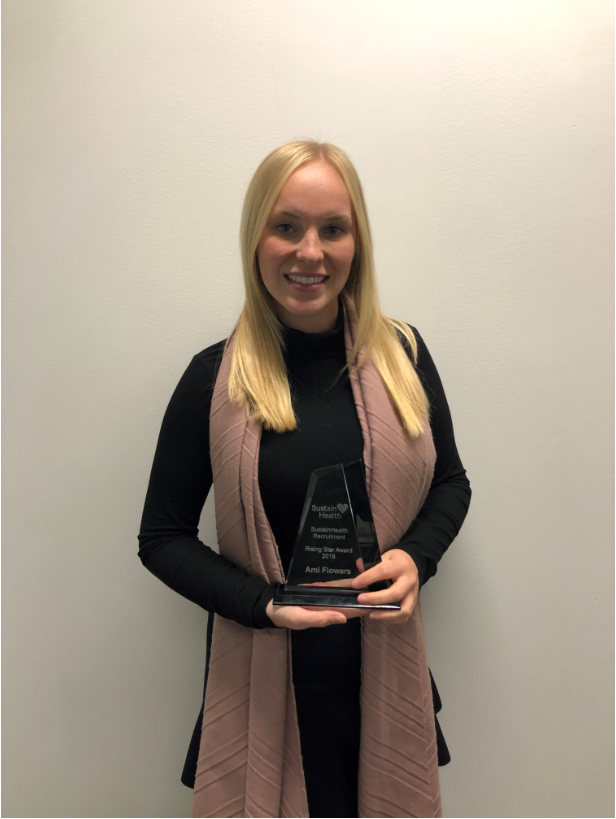 Introducing SustainHealth Recruitment's 2019 Rising Star: Ami Flowers
Congratulations to SustainHealth Recruitment's inaugural "Rising Star of the Year",  Miss Ami Flowers!
At the close of each financial year, our board of directors and leadership team, vote for one of our talented team members to be crowned "Rising Star of the Year"!
This year, the title goes to newly promoted Senior Consultant!
Ami has been with the company since inception and is a dedicated, diligent member of the team, and her results over the past 20 months have been nothing short of  incredible!
Recently Ami was nominated for the "Rising Star of the Year Award" by the RCSA, but instead took home the "People's Choice Award". There were nearly 1,400 votes cast for the award this year, and Ami was a most deserving winner.
Ami has also been recognised as a finalist in the "Outstanding Young Employee" category at this years NSW Business Chamber Awards, to be announced on July 31st, 2019!
Congratulations Ami on your achievements to date, your team mates and manager are certainly proud of you and looking forward to what the future holds. Exciting times ahead!
If you would like to learn more about how to kick start an award winning career in healthcare recruitment, reach out to our Director, Kay Reynoldson, who will make time for a confidential conversation.
E: kay@sustainhr.com.au
P: 02 8274 4677