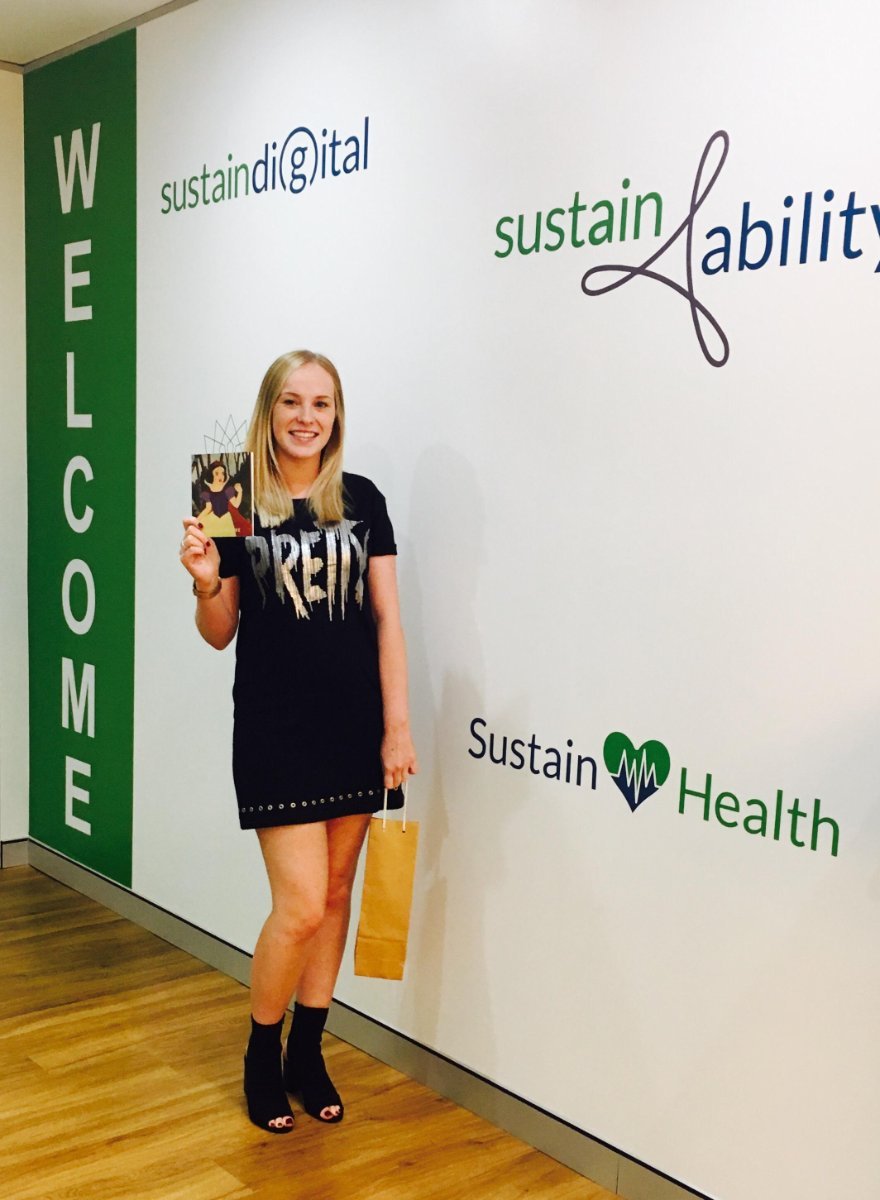 Ami Flowers: My First Quarter With SustainHealth
As the first quarter for SustainHealth comes to an end, it also marks the end of my first quarter in the business. I can honestly say I have thoroughly enjoyed every minute on this whirlwind journey!
Joining a start up company certainly has it's perks and advantages but as you can imagine, it also comes with it's challenges. One of which is having to build a database to work from and build up new relationships with clients and candidates. On the flip side, It's also been great to see how many people across the Australian health and wellbeing community support start-up companies and want to follow not only our journey but spread the word about what we are doing at SustainHealth. I have learnt that no matter how big, small or new a company is, the support system across Australia is simply amazing.
Having worked in the UK for a number of years in recruitment compliance, consultancy was never my main focus. It has been great transitioning to my new role and dealing with both clients and candidates. My area of speciality in the UK was education recruitment and I always said I wouldn't start a new position in anything other than education, however I figured that there is no better time to start something new than when you move your life and your career half way across the world, so I took the leap!
Moving away from education and starting work as a Para Consultant in the health and wellbeing sector, I would say my biggest concern was getting the specialist terminology correct and understanding what I'm talking about. Trust me when I say there is A LOT to learn but I have picked it all up extremely fast and I'm building great relationships within my network. Another notable point about working in the healthcare sector is that it moves at a very fast pace and if I'm honest, it can be hard balancing everything you need to get done, as no two days are ever the same and priorities can shift quickly. Over time however, it does become easier and I have received training and support along the way.  
Being part of the SustainHealth team has helped me progress quickly on my journey and also helped build my confidence. It's also great that we have our sister companies, SustainAbility, SustainDigital and Lotus People all based out of the same office space. Working alongside consultants from other industries allows you to pick up different skills as well as the added bonus of us all being there to support and motivate one another. 
For most people, their new year goals might be to get fit or get organised. For me, it's all about starting my journey as a 360 Recruitment Consultant, building on my relationships and growing my already busy desk in WA.  SustainHealth is growing quicker than anyone can imagine, I couldn't be more proud to be part of this exciting company and to say I have been there from the beginning is awesome. If  you are looking to jump on the "New Year, New Job" hype, as cliché as it sounds, there is no better time to start a new role and I would say that it's worth considering working with SustainHealth. Having experience in recruitment will always be of benefit to you, but in reality as long as you are happy to pick up the phone, there will be no stopping you!
Everyone needs a goal to work towards, without this how will you strive for more? In 2018 I'm looking forward to focusing on my career with the company and building my Nursing and Midwifery empire! I can't wait to see what the this year hold for me and the team, the sky is the limit!
If you are a client or candidate seeking recruitment support in the WA region, please do not  hesitate to contact me for expert advice and guidance about the healthcare sector, I'm always happy to help.
I would like take this opportunity to wish all our customers a happy and healthy 2018 and I'm looking forward to working with you in the coming weeks and months!
Warm wishes for the year ahead,
Ami Flowers.
Recruitment Consultant | Nursing & Midwifery |WA
Email: Ami@sustainhr.com.au
Land line: 02 8274 4618
Mobile: 0412393001